Jettisoned from Wall Street's Inner Circle, Cohen Said to Plot Comeback Bid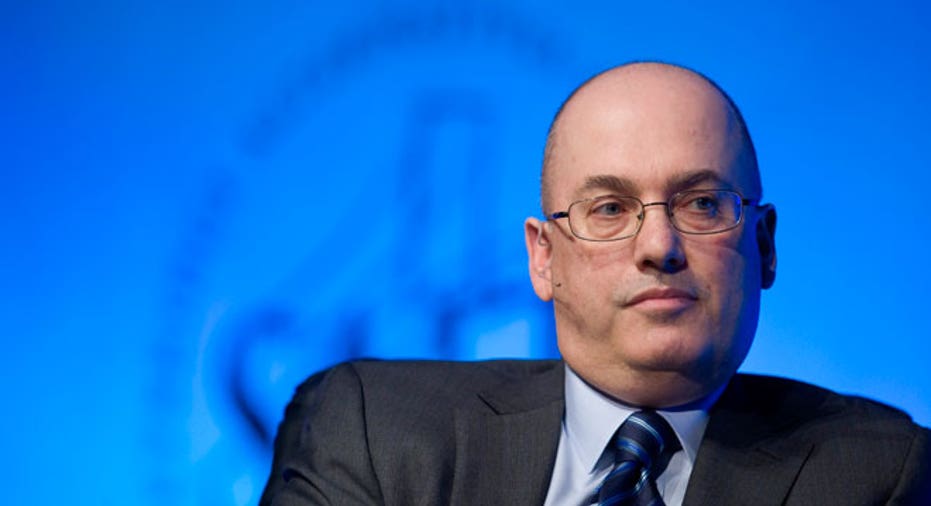 You can't keep a good trader down, even if his firm was indicted for insider trading.
That's the upshot from friends and business associates of Steven Cohen, the billionaire hedge fund impresario who's old firm SAC Capital was indicted by the Manhattan U.S. Attorney's office and plead guilty to criminal insider trading charges, and whose new firm, Point72 Asset Management, has been forced to operate as a "family office" and manage only Cohen's own enormous net worth.
With that, Cohen at least for the moment and maybe forever, is a Wall Street outcast. In addition to having his firm indicted, and unable to manage outside investor cash, he faces a Securities and Exchange Commission civil charge that he failed to properly supervise traders who, under his watch, allegedly committed insider trading and faces a lifetime bar from the securities industry.
Still, Cohen says he's done nothing wrong, and people who know him say he's playing a long-game, not content with managing his own wealth (estimated at $11 billion) but also to reclaim his title as one of the biggest and best hedge fund managers by attracting outside cash. SAC managed some $14 billion in assets in its funds during a 22-year reign where he produced both outsize returns and the scrutiny of regulators.
Now, people close to Cohen say he has quietly and methodically launched a multi-pronged effort to eventually make his full return to the hedge fund business, even if many legal experts say the odds are low that he will prevail.
"I would say Steven Cohen's chances are about as good as Michael Milken's would be" for returning the securities business, said Columbia Law School professor John Coffee, referring to the tarnished junk bond pioneer. Still, Coffee added, "a lifetime ban allows you to reapply five years later for readmission," meaning it's not impossible.
A spokesman for Cohen said the hedge fund manager has "no plans to raise outside capital." However, that statement reflects Point72's current legal situation, according to people close to Cohen. Longer term, these people say, Cohen sees an opening to return to the business.
The first step in accomplishing this goal, they say, was to distance himself from the baggage of his old firm, which included a guilty plea and convictions of eight of its personnel for insider trading (the U.S. Attorney for the Southern District of New York's office called SAC a "magnet for market cheaters"). That's why the firm changed its name from SAC (Steven A. Cohen) to the more innocuous Point72, named after its street address in Stamford, CT, these people say.
Cohen then assembled a top-notch legal team to try or fight back both class action lawsuits that could eat into his considerable net worth, and figure out a way to prevent the government from reaching its stated goal of forcing Cohen into a lifetime bar from the securities business, which would make it impossible to manage investments other than his own. His latest hire: Super lawyer David Boies, who garnered national recognition for representing former vice president Al Gore before the U.S. Supreme Court in the disputed 2000 presidential election. He also represented the U.S. Justice Department in its antitrust case against Microsoft (NASDAQ:MSFT), and his white collar clients include former AIG (NYSE:AIG) chief executive Hank Greenberg.
Clues to Cohen's desire to return to the hedge fund business also could be found in a surprise move earlier this week, in which his long-time No. 2, Thomas Conheeney, abruptly resigned from Point72, in what was described as a "mutual and amicable agreement," say people close to his firm. Conheeney was the third top executive to leave the outfit since the April guilty plea, and people close to Cohen say the moves were designed to curry favor with regulators by removing the executive team that managed the firm at the height of its legal problems. Conheeney declined to comment to FOX Business and a spokesman had no further comment.
Another clue: Conheeney was replaced by Douglas Haynes, who worked for management consulting outfit McKinsey & Co. People at SAC pointed to the following line, quoting Haynes, in the press release announcing the move as proof of Cohen's desire to make a comeback: "I look forward to working with Steve to lead the firm as we pursue our goal of being the industry's premier asset management firm that adheres to the highest ethical standards."
A person close to Cohen said, "You generally don't consider a family office a 'premier asset management firm' … Steve wants to come back."