JetBlue: Verizon Not Behind Friday's Delays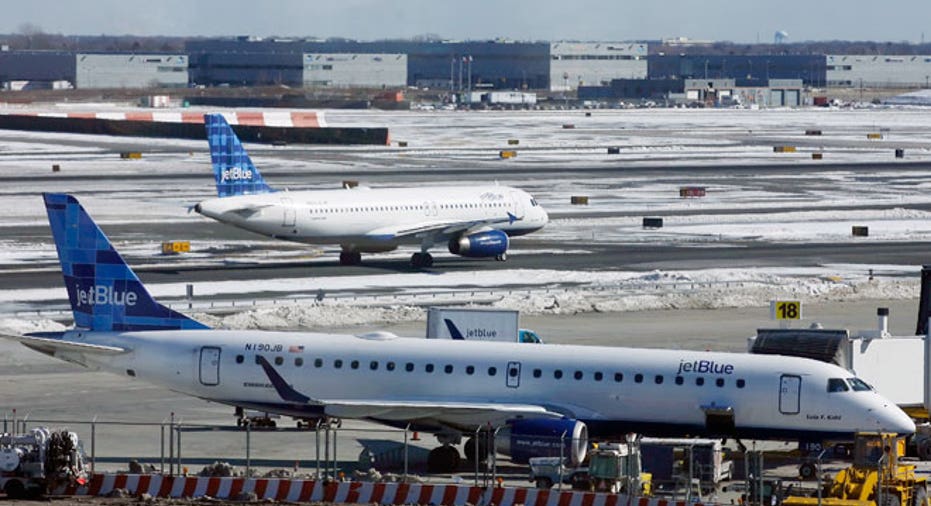 Discount carrier JetBlue (NASDAQ:JBLU) indicated that Friday's flight delay issue was not caused by an issue at Verizon (NYSE:VZ) as previously reported, but it did concede on Monday  the involvement of a different unnamed business partner.
The carrier refused to name the business partner, citing company policy not to name "external business partners" and wouldn't outright exonerate Verizon, citing the same policy.
"JetBlue suffered a flight dispatch system outage during Friday morning, which caused a number of delays," a spokesperson said. "We worked closely with our business partner to resolve the issue and the system was up and running within a few hours."
However, a person close to the matter continues to insist Verizon was the source of the problem despite JetBlue's denial.
"JetBlue encountered a communication issue with Verizon early this morning," the source who asked not to be named due to the sensitivity of the issue told FOX Business on Friday.
The person stood by that statement when asked for clarification on Monday morning amid JetBlue's pushback.
Verizon did not respond to requests for comment on Friday or Monday.
The glitch in the key dispatch system, which JetBlue on Friday called an "IT system outage" and blamed "connectivity issues," caused dozens of residual flight delays on Friday.
The issue reportedly occurred early Friday morning and was resolved by 10:30 a.m. ET.
Overall, about 60 flights were affected, less than 10% of the total 700 flights the carrier operates daily. However, flight tracker FlightAware said it recorded 70 flights that were delayed for more than an hour. Two hundred and twenty two were delayed for more than 15 minutes.
Glitches like the one JetBlue experienced have been behind a number of delays and cancellations for other carriers in the past. In April, American Airlines had to cancel hundreds of flights due to a system outage in its reservations and booking tool that lasted five hours.
Shares of JetBlue were up about 1.3% on Monday, following a rally in the broader markets that sent the Dow Jones Industrial Average up 100 points.