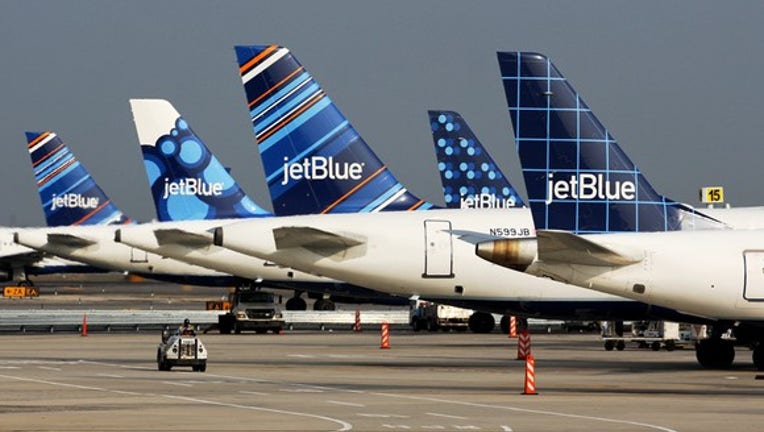 JetBlue Airways is seeking developers to help build a new terminal at John F. Kennedy International Airport (JFK) in New York City, the airline announced Friday.
The low-cost U.S. carrier headquartered in New York issued a Request for Qualifications (RFQ) Friday, and aims to lead the development of the new Terminal 6 and possibly Terminal 7 at JFK, part of New York Gov. Andrew Cuomo's $10 billion renovation project at the airline's hub. Currently, the airline uses Terminal 5, which opened in 2008.
"This project lays the groundwork for JetBlue's future leadership in our largest focus city," said Lisa Reifer, vice president, infrastructure, properties and development, JetBlue.  "We are seeking innovative, cost- and capital-efficient approaches to Governor Cuomo's ambitious vision for JFK to deliver a world-class airport experience for our customers and crewmembers while allowing us to maximize the value of our strategic airport assets."
Cuomo's plan for the airport, announced in January, calls for improvements in airport security, interconnecting terminals and improving airport roads and parking. Additionally, the state committed $1.5 billion to improve the Van Wyck Expressway and Kew Gardens Interchange in an effort to reduce traffic congestion and improve access to the airport. So far, phases I and II of the Kew Gardens project are complete.
On Tuesday, the Port Authority of New York and New Jersey issued a Request for Proposals for preliminary engineering and design of JFK.
"JFK International Airport is an international gateway to New York and a powerful economic engine with the potential to grow even stronger," Gov. Cuomo said in a statement. "By enhancing capacity, improving access and creating a unified framework for one of the nation's largest international airports, the new JFK Airport will be a center of economic activity and a world-class airport of the caliber that New York deserves."
The airport is the 16th busiest in the world, according to Airports Council International, handling 58.9 million passengers in 2016. JetBlue offers 175 daily nonstop flights to 70 destinations throughout the United States, the Caribbean and Latin America. Last year 13.9 million travelers passed through Terminal 5.