JetBlue adds service to Atlanta, putting pressure on Delta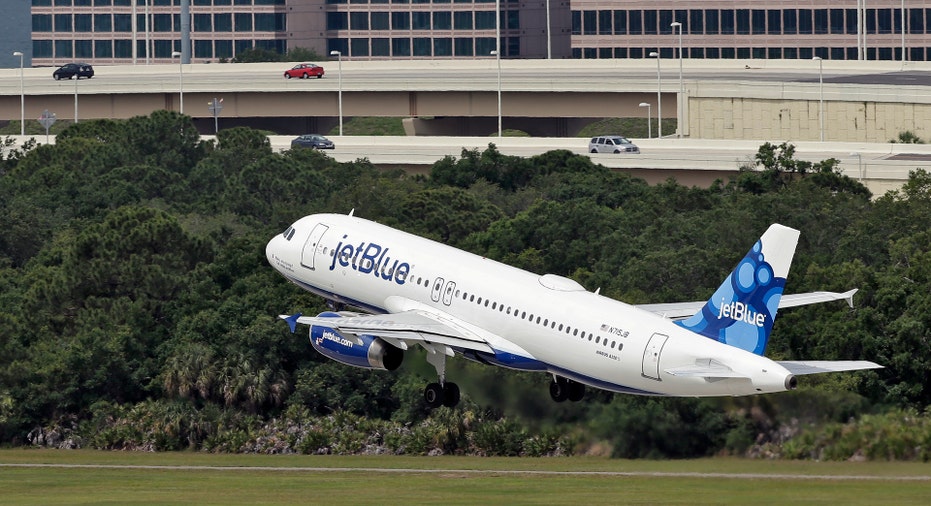 JetBlue Airlines announced Thursday it will double the amount of daily flights to Atlanta, home of the world's busiest airport.
The low-cost carrier will begin flying twice-daily to Hartsfield–Jackson Atlanta International Airport (ATL) from New York's John F. Kennedy International Airport (JFK) and Fort Lauderdale-Hollywood International Airport on March 8, 2018. JetBlue will also fly once-daily to Georgia's capital city from Orlando International Airport. All flights to Atlanta will be operated on Airbus A320 aircraft, and customers can purchase one-way tickets on the new routes for an introductory price of $64.
"Customers flying between Boston and Atlanta have shown a strong appetite for a competitive option like JetBlue, and we anticipate we'll see the same for the New York, Fort Lauderdale and Orlando routes," said Marty St. George, executive vice president commercial and planning, at JetBlue.
This isn't the first time the airline has served Atlanta. In 2003, the company started flights to the city, but pulled the plug after just a few months. This March, JetBlue returned to Hartsfield-Jackson and currently operates five daily flights from Boston.
The decision by JetBlue to up their total number of flights to Atlanta is a move that will put pressure on the airport's largest carrier—Delta—which operates 1,000 daily departures to more than 200 destinations from ATL.
Earlier this month, both companies reported operating results for July. JetBlue, which carries more than 38 million passengers a year, saw its traffic for the month increase 5.1% from the same period last year, on a capacity increase of nearly 6%. Delta's traffic rose 2.7% in July from the same month in 2016, while its capacity climbed 1.5%. The Atlanta-based airline carries more than 180 million passengers annually.