Jessica Alba's Startup Under Fire Following New Snafu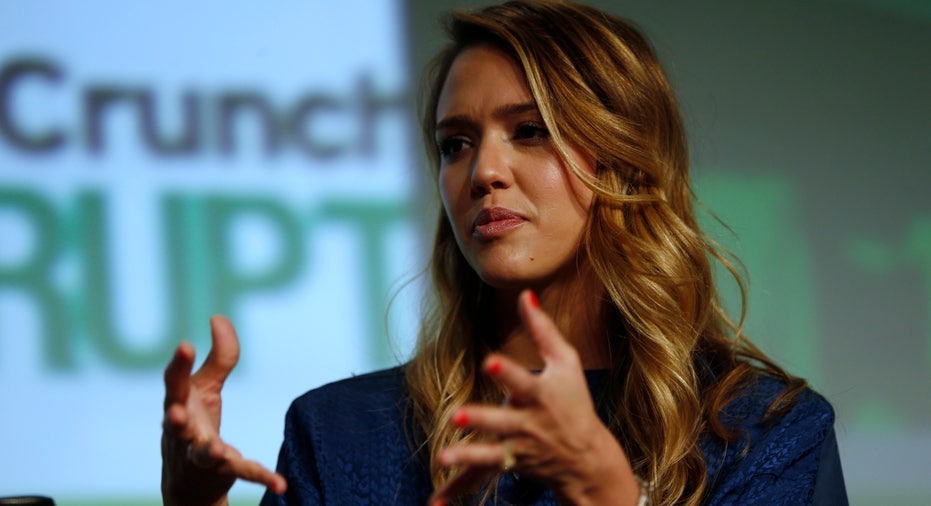 Target Corp. and other retailers in recent months stopped selling a popular household cleaner from Jessica Alba's Honest Co. after learning the product contained less liquid than its label claimed.
Honest dish soap was sold in bottles stating they contained 26.5 fluid ounces and had been on the market for several years. The bottles actually contained 24 fluid ounces of cleaner, or roughly 10% less liquid, according to people familiar with the matter.
A spokeswoman for Honest said the company notified retailers and distributors to remove the products from their shelves as soon as it became aware of the issue. The company is rolling out new dish soap in revised packaging with labels stating the bottles contain 24 fluid ounces.
The label was changed "to eliminate a small inconsistency between physical fill volume and labeled fill volume," the Honest spokeswoman said. She declined to say how many bottles were affected or the cost of the change, but said Target and other retailers have reordered the product. A Target spokeswoman referred questions to Honest.
Honest sells cleaning, baby and personal care products under its own brand. The Los Angeles company outsources manufacturing to dozens of suppliers, and has rapidly expanded sales and its range of products. The company last week named a new chief executive and said it generated $300 million in revenue in 2016.
Dish soap was one of Honest's first products when the company opened for business in 2012. It was originally priced at $5.95 for a 16-ounce bottle, and Honest dropped the price to $3.95 for the larger bottles.
Some companies in the consumer products industry have in the past grappled with what is known as "underfilling" -- when packages contain less than what their net weight or volume state. In 2015, the maker of StarKist canned tuna agreed to pay $12 million to consumers to settle lawsuits that claimed false advertising and alleged its 5-ounce cans of tuna contained less fish than regulatory minimums. StarKist denied underfilling its products but settled the case to avoid the costs of continuing the lawsuit.
Underfilling products is "a real issue" that companies take seriously, says Dale Giali, a lawyer at Mayer Brown LLP who works with consumer companies.
The Wall Street Journal reported last fall that Honest is reformulating its line of cleaning products and planning to roll out new packaging for its laundry detergent, dish soap and other products later this year. One goal of the changes is to remove an ingredient that has created controversy for the company.
Two independent laboratory tests commissioned by the Journal last year found that samples of Honest laundry detergent contained significant amounts of sodium lauryl sulfate. Bottles of Honest laundry detergent and its dish soap claim the products are free of SLS, the acronym for the cleaning agent.
Honest last year disputed the Journal's lab findings and said it used an alternative cleaning agent called sodium coco sulfate, which chemists said contained significant amounts of SLS. The company's reformulated detergents will no longer contain sodium coco sulfate.
Several plaintiffs' lawyers last year filed lawsuits against Honest over its cleaning-products labeling, claiming it misled consumers who had purchased the products. Honest earlier this year agreed to settle the lawsuits, according to court filings. The details of the settlement, including the amount Honest will pay, aren't yet public.