Jerry Lewis, comedian , telethon host, dies at 91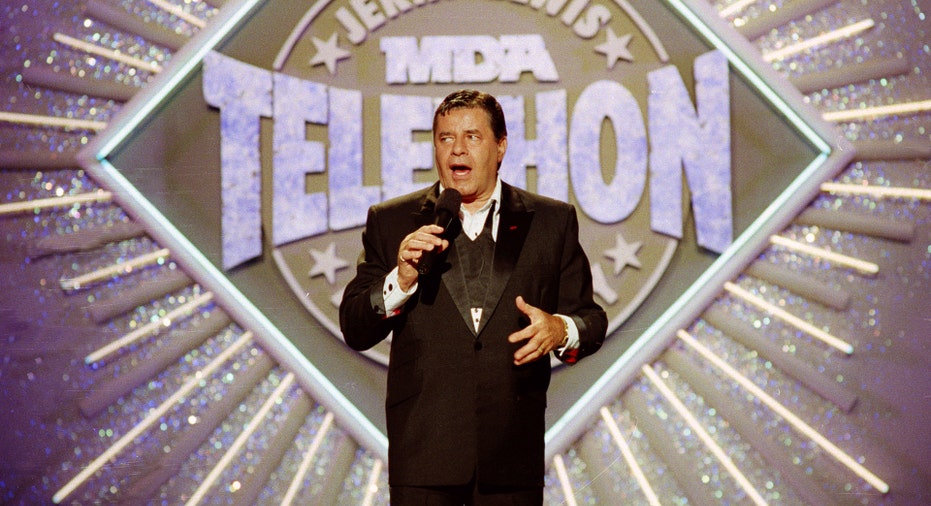 LAS VEGAS (AP) — Jerry Lewis, the rubber-faced comedian and director whose fundraising telethons became as famous as his hit movies, has died.
"The world has lost one of the most significant human beings of the 20th century today. He passed peacefully at home this morning of natural causes at the age of 91 with his loving family by his side," Mark Rozzano, Lewis' manager, said in a statement.
Lewis first became a star in a duo with Dean Martin, with whom he partnered with in 1946—first with a nightclub act, followed by appearances on radio, television and the silver screen. The duo split in 1956 and both Lewis and Martin went on to have successful solo careers, the former starring in films such as "The Ladies Man," "The Errand Boy" and "The Nutty Professor."
Later generations knew him primarily as the tireless conductor of the Labor Day weekend telethons to raise funds for victims of muscular dystrophy. Lewis retired from making movies in 1995, but returned as star of the 2016 drama "Max Rose."
The Associated Press contributed to this report.