Jefferies Upgrades Intel, Sees '60 Billion Reasons' to Buy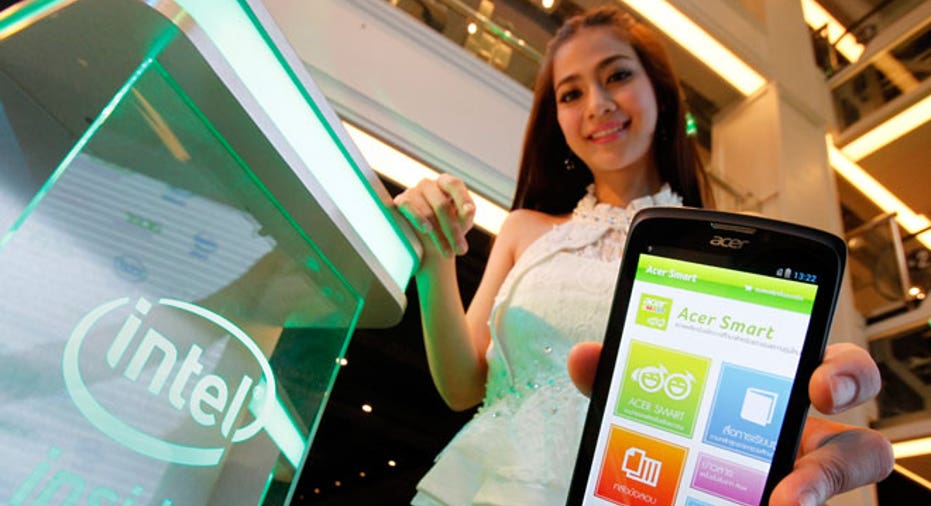 Shares of Intel (NASDAQ:INTC) floated almost 3% higher Friday morning after Jefferies urged clients to buy the world's largest chip maker, citing the company's laser-like focus on R&D.
The bullish note comes as Intel's shares have struggled to keep up with the broader market's gains and amid heavy short interest in the stock.
Declaring there are "60 billion reasons to buy" Intel, Jefferies upgraded the company to "buy" from "hold" and raised its price target to $30 from $27.
"We believe INTC offers one of the best alpha generation opportunities in semis," Jefferies analyst Mark Lipacis wrote in a note to clients on Friday.
Lipacis said the consensus incorrectly assumes that Intel's three-year commitment to invest $60 billion in R&D and capital expenditures "nets to zero advantage."
Jefferies argues that Intel is one of only two chip makers able to sustain a leading edge manufacturing capability and said it wouldn't be surprised to hear the company "announce a materials advancement which furthers its lead in the near future."
In an interview this week with FOX Business, new Intel CEO Brian Krzanich said his company plans to focus its cash on investment in the business, keeping dividends and stock buybacks as a secondary priority.
Additionally, Lipacis likes Intel's focus on new products that are targeting low-price and low-power PCs, predicting the approach will lead to a return to year-over-year unit growth.
Lipacis also said the "set-up is good," noting short interest in Intel is at all-time highs. Short interest is currently at about 250 million shares, or 8.5 days to cover, making the stock the second-most shorted stock in the S&P 100 and eight times higher than the stock's average between 2003 and 2010, Jefferies said.
Shares of Santa Clara, Calif.-based Intel rallied 2.61% to $23.22 Friday morning, leaving them up 12.6% on the year, compared with the Nasdaq 100's 19.5% gain. Over the past year Intel is virtually unchanged, while the Nasdaq 100 has climbed 12.3%.