Jay-Z's new album '4:44' is exclusive to Tidal for now, reports say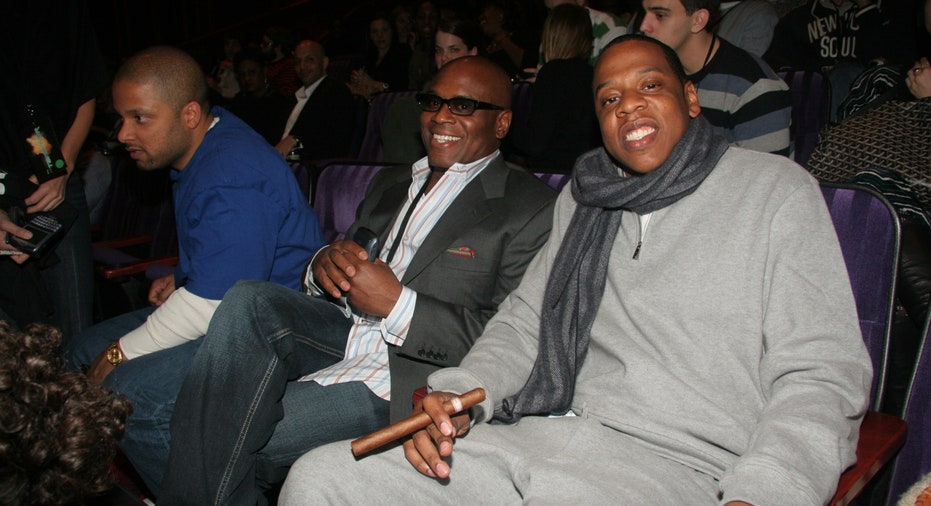 Rapper Jay-Z released his highly anticipated album '4:44' Thursday—just before midnight—as a digital exclusive on his streaming service, Tidal. The release is part of a mega-deal with telecom giant Sprint (NYSE:S) but reports say that exclusivity may only last a week.
A source told Variety that the album will be available on Apple Music—Tidal's major competitor—a week following its release and that it seems very likely that it will also be available on iTunes as well. Another source told the magazine that the album "will be available on all major services"
"4:44" is his Jay-Z's first since "Magna Carta…Holy Grail" in 2013. The album features ten intensely personal tracks that include references of possible marriage rifts between him and his wife, pop singer Beyonce.
In January, Sprint bought a one-third stake in Tidal—which Jay-Z purchased in 2015—to help the streaming service gain leverage from top competitors like Apple Music and Spotify.
Months later, Jay-Z made headlines when he pulled parts of his catalog from both streaming services to make his content fully exclusive to Tidal. However some of those albums eventually returned weeks later.
Tidal—which has struggled to gain momentum like Apple Music and Spotify—has relied largely on splashy exclusives to gain subscribers. Last year, Beyonce's "Lemonade" album was released exclusively on Tidal and has remained an exclusive since. Additionally, Tidal struck gold that same year, when Prince's death was announced, because the singer signed an exclusive deal to house his entire catalog exclusively after learning Spotify was "co-owned by record labels."
Prince tweeted in June of 2015, "Spotify is co-owned by record labels, who hold 20 percent of the company's stocks."
Reps for Tidal, Apple Music and Spotify did not respond to FOX Business' request for comment.