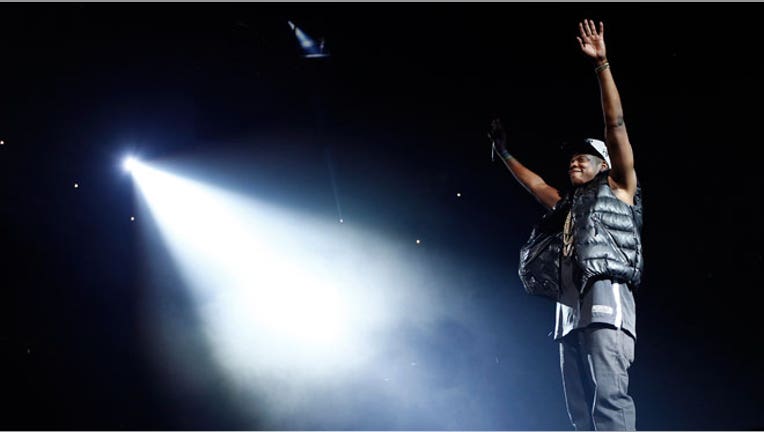 Tickets for Jay-Z's concert may be going for about $80 on popular ticket swapping site StubHub, but those looking to ditch the stadium can watch the New York hip-hop king's concert at the brand-new Barclays Center for free from the comfort of their living room.
Jay-Z will stream Saturday night's concert at the Barclays' (NYSE:BCS) venue live -- and for free -- to mark the launch of his brand new YouTube channel.
It's a big win for Google's (NASDAQ:GOOG) YouTube, already the No. 1 video-sharing service in the world, and may help give a bump to its monthly toll of unique visitors. The company scores more than 800 million unique users and racks up more than 4 billion hours of video watched each month, according to its own internal statistics.
With 70% of YouTube traffic coming from outside the U.S., Jay-Z's concert – the last in a series of eight – will surely stretch to his fans in the far corners of the globe, blasting out to millions of people around the world.
Jay-Z's channel is part of a year-old original programming initiative by YouTube, an effort by the video site to better compete with satellite and cable TV programmers. The company has since added more than a hundred original channels.
"JAY's 'Life + Times' channel allows fans a unique look at his talents, starting with a live streamed concert of his sold out show in Brooklyn, and we're thrilled to include him in a slate of original programming that gives people worldwide more of the content they're passionate about from the artists and brands they love," YouTube said in a statement.
Tickets to the rapper's Barclay's Center concerts sold out within minutes in July through original channels like Ticketmaster but remain on sale on sites like StubHub. More than half of the original tickets were sold for a mere $30 but are now selling for a minimum of $80.
Jay-Z's Life+Times channel will launch Saturday at 9:30 p.m. ET. It will be an offshoot to the rapper's personal blog with the same name and host original content that includes a series about the Brooklyn Nets called "The Road to Brooklyn" and a fan-interaction show.
The rapper is listed as a minority holder in the NBA team.