Jason Aldean raises more than $700K for children's hospital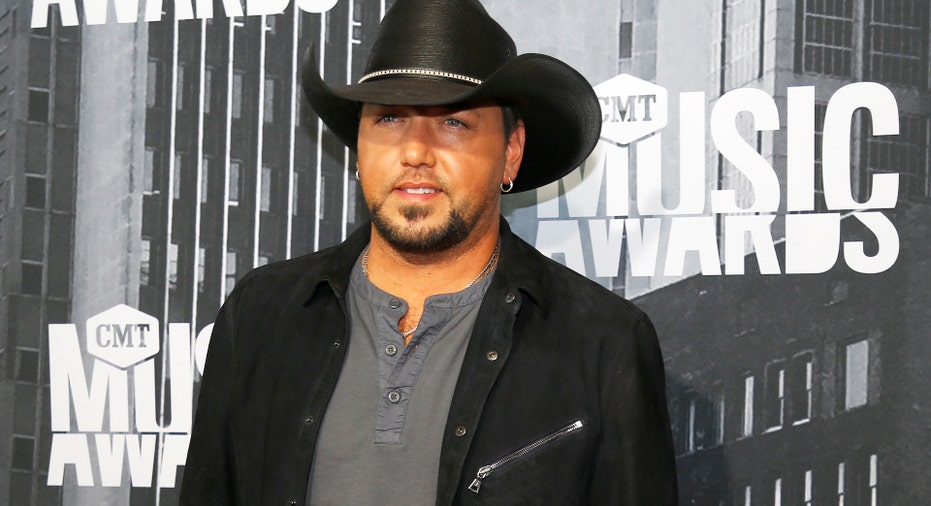 Country music superstar Jason Aldean is keeping true to his roots and continues to strike a chord in his hometown community.
The singer, who is the Academy of Country Music's reigning "Entertainer of the Year," returned to Macon, Ga., and raised more than $700,000 for the Beverly Knight Olson Children's Hospital, Navicent Health, by playing to a sold-out crowd at his second "Concert for the Kids" event on Friday. Fellow country singer (and songwriter) Luke Combs joined Aldean as the special guest for the show.
"Macon will always be my roots," Aldean said in a statement. "When I moved away to chase music, all I wanted to do was make my family and hometown proud. But, I'm just a singer. I'm honored to be able to do what I do to help raise money, but the doctors and staff are the heroes and are changing these kids' lives."
Last year, Aldean, who has sold 15 million albums and has 17 chart-topping songs, raised more than half a million dollars at the previous year's show.
The money raised by the singer from the shows will benefit the development of the city's new children's hospital, which Navicent Health said will "expand services and capabilities to meet the specific needs of the region's children."
"Jason is a hometown hero who is truly giving back to our young patients and their families. We are most appreciative of his commitment to their healing and care," Ninfa M. Saunders, president and CEO of Navicent Health, said.
The organization said they plan to begin serving the area's patients at the new hospital in 2019.