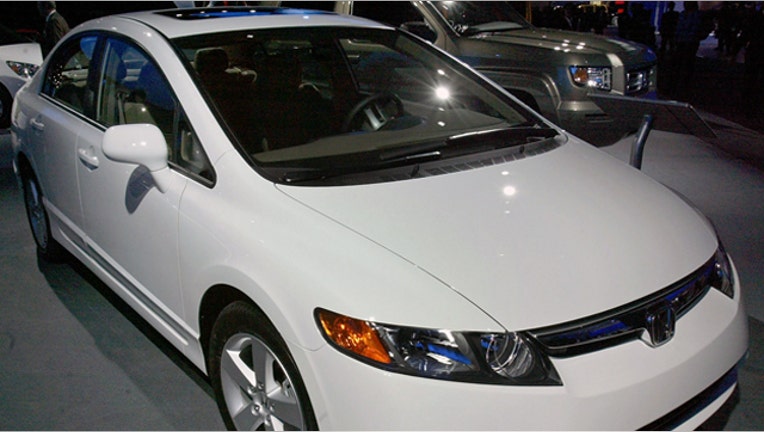 After taking a sales hit after losing production for a few months after natural disasters impacted Honda and Toyota in May, both companies are offering increased incentives on car models that were once their bread and butter, according to TrueCar.com.
This past September, Honda's market share in the U.S. fell to 8.5% from 10.2% in September 2010. Likewise, Toyota's U.S. market share fell to 11.5% in September 2011 from 15.4% the same time in 2010, according to Edmunds.com.
Honda is offering its 2012 Civic for $189 a month and $1,999 due at signing, TrueCar reports. Those in good credit standing, can receive .09% interest for up to 36 months. The 2011 Honda Pilot is also being offered at 0.9% APR financing for 24 to 36 months, or at 1.9% APR financing for 37 to 60 months. Both deals expire Oct. 31.
The 2011 Honda Odyssey is being offered for $360 a month for 36 months with $0 down and $0 for the first month's payment, according to TrueCar. Toyota is selling its 2011 Prius for $279 a month for 36 months with $1,999 down, and selling its 2011 Camry Hybrid on average for $25,841, a discount of 7.1%, TrueCar reports.
For those looking to buy a car, the deals couldn't come at a better time. With unemployment lingering around 9% and the economic recovery moving at a snail's pace, such incentives could give consumers reason to open their wallets, giving automakers a needed sales boost.
Chintan Talati, director of media relations for TrueCar.com, says both Honda and Toyota had a dwindling supply of vehicles from March through September 2011, and have seen their market share drop off in the U.S.
"They wanted to bring people back to the showroom," he says. "They've raised incentives even on popular vehicles like the Honda Civic to entice people to come back to the brand."
Both Honda and Toyota were once giants in the small-to-mid-sized, fuel-efficient vehicle market, according to Bill Visnic, analyst and senior editor at Edmunds.com. He says domestic car makers are gaining ground in this market over the past year, making buyers more willing to consider other models than they had been in the past.
"Toyota and Honda did not have to fight for this ground so strongly before," he says. "And on top of that, they went into half-speed production for months. This is one, big, roiling mess for them."
Both automakers had always been low-incentive spenders, according to Visnic, with consumers purchasing them based on reputation, regardless of price.
"Now competitors are starting to really chew at their market share, so they are getting out there with these incentives."
Talati says in terms of overall U.S. auto sales, October 2011 is on track to be the best month since August 2009, when the government's "Cash for Clunkers" deal was taking place.
"Because of this, the economy is moving in the right direction. Car sales often point to how the economy is doing."
December is typically a strong month for auto sales, Visnic says. With that said, it remains to be seen if those who do decide to purchase from Honda and Toyota will remain loyal.
"That is the big wildcard," he says. "I think we will start to see normalization back to Honda and Toyota sales being more in line with expectations."