Jan. 1 Brings Long Lines, Record Sales to Colorado Pot Businesses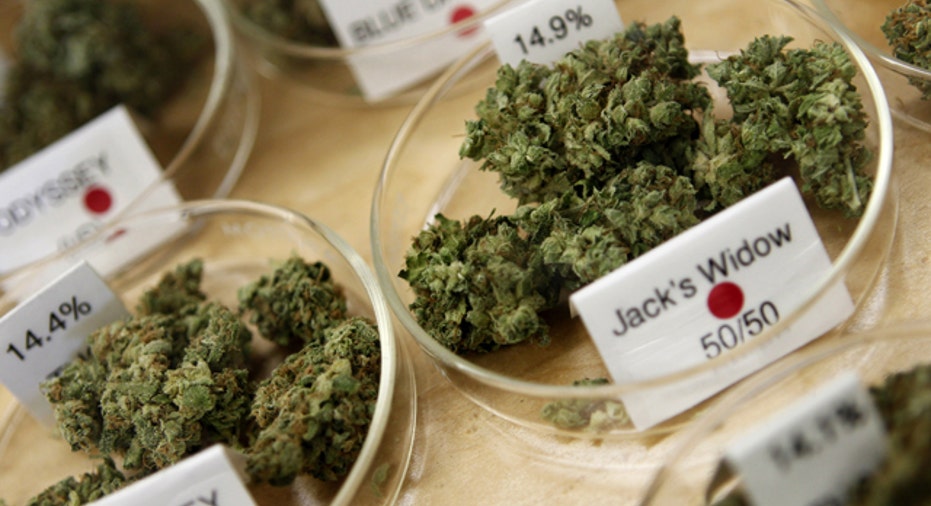 2014 is only two days old, but it's already been a banner year for Colorado's pot entrepreneurs.
On Wednesday, the Centennial State became the first in the nation to legally sell recreational marijuana – and dispensary owners say the demand is as high as can be.
"It was like nothing I ever saw – such sensory overload. It was exciting and fun and just unprecedented," says Northern Lights dispensary owner Eva Woolhiser, who operates one of three dispensaries in Edgewater, Colorado. In just one day, Woolhiser says she sold to 500 people – and raked in as much as she used to make in a slow month.
Northern Lights' story isn't a unique one. All across Colorado, dispensary owners who opened their doors for recreational sales say they saw record sales yesterday, with some even turning away customers. Sales were buoyed by out-of-town visitors, who flock to Colorado over the holidays for the ski slopes.
"We had a line out the door when we opened and we had to send people away at the end of the day," says Denver Kush Club owner Darren Smith. He estimates that recreational sales will quintuple his business in the next year.
A Race Against Time
Across the state, dispensary owners worked around the clock to complete the process necessary in order to open up retail shops. While Amendent 64 was passed in November 2012, legalizing recreational sales, individual cities have drafted their own rules and regulations surrounding sales – a process that has caused some business owners a huge headache.
"It's been a struggle. They're working their best to make the system work," says Smith, but he says the time constraints and compliance rules have posed a challenge. Smith began the application process in September.
Woolhiser, who began Edgewater's process at the beginning of October, agrees with Smith.
"We were tagging plants until the wee hours of the nights and putting labels on bags until the wee hours of the night. We're working on very little sleep and lots of adrenaline," she says.
Because dispensary owners had only a few months to get ready for Jan. 1 sales, not all of the reported 160 stores that have applied for recreational licenses were open for business at the start of the new year. The Marijuana Policy Project's Mason Tvert estimates that approximately three dozen shops in the state were open yesterday.
Limited Supply May Kill Business Owners' High
The dispensary owners that spoke with FOXBusiness.com all expressed concerns about their ability to keep up with the demand for recreational marijuana. The business owners were only able to use a small percentage of their medicinal marijuana plants for recreational sales – and they say they can't grow the green stuff fast enough.
"Nobody has enough marijuana. We do right now, but I don't know when we'll run out," says Telluride Bud Company owner Gary Davis, who sold $11,000 of recreational marijuana Wednesday. "Yesterday was ten times what we normally do [in sales]."
And for many of the entrepreneurs, recreational sales are necessary if they want to achieve profitability.
"We're not profitable yet, but we're expecting sales to grow by probably 100%," says Northern Lights' Woolhiser, who is charging a little over $100 for a quarter of an ounce.
Denver Kush's Smith is also betting that recreational sales will push his store into the black.
"We struggle a lot more than most businesses with the way the tax code is written," says Smith. He says employees' salaries are taken out of their profits – one of the many challenges that have kept him operating at a loss.
But the positive attitude necessary to venture into uncharted territory as an entrepreneur is helping the dispensary owners stay optimistic, with a few saying they're planning to add on more staffers over the next week.
"We just hired someone today and threw him in the trenches. We said, 'We'll train you tomorrow but use you today,'" says Smith.