Jamie Dimon calls out Washington for 'stupid s--t,' says gridlock holding back U.S. growth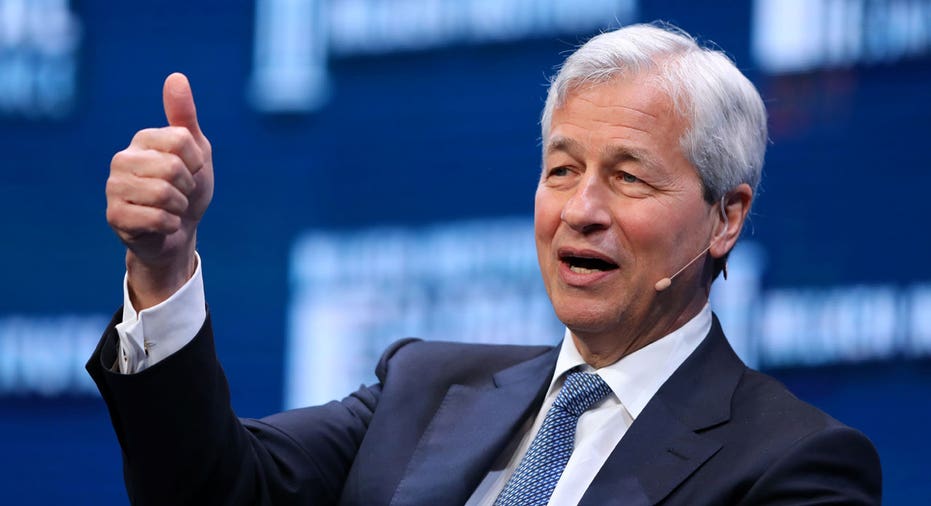 JPMorgan Chase (NYSE:JPM) CEO Jamie Dimon criticized U.S. politicians for creating gridlock in Washington and being slow to act on tax reform, lamenting the "stupid s--t we have to deal with in this country."
Dimon, speaking on Friday during JPMorgan's earnings call, noted that the U.S. economy has posted modest growth since the financial crisis "in spite of stupidity and political gridlock." Economic growth would be stronger if Washington had been able to break the gridlock and make intelligent decisions, he said.
"Since the Great Recession, which is now eight years old, we've been growing at 1.5% to 2% in spite of stupidity and political gridlock because the American business sector is powerful and strong and is going to grow regardless. When people wake up in the morning, they want to feed their kids, they want to buy a home, they want to do things, and the same with American businesses," Dimon said.
"This administration can make great [strides] in taxes, infrastructure [and] regulatory reform," he added. "We have become one of the most bureaucratic, confusing, litigious societies on the planet. It's almost an embarrassment being an American citizen traveling around the world and listening to the stupid s--t we have to deal with in this country. You know, at one point, we all have to get our act together, or we won't do what we're supposed to do for the average American."
Dimon also recalled his recent trips overseas, saying other nations have undertaken policies to promote growth and benefit the average citizen.
"Somehow, this great American free enterprise system, we no longer get it," he said.
The longtime bank executive has been vocal about the need for reforming the U.S. tax code and regulatory system. On a recent conference call for the Business Roundtable, Dimon said "the urgency for tax reform cannot be overstated."
On Friday, Dimon pushed back against arguments that lowering corporate taxes only benefits businesses.
"Unfortunately, people write about this thing like it's for corporations. It's not for corporations. Competitive taxes are important for businesses and business growth, which is important for jobs and wage growth," he said.