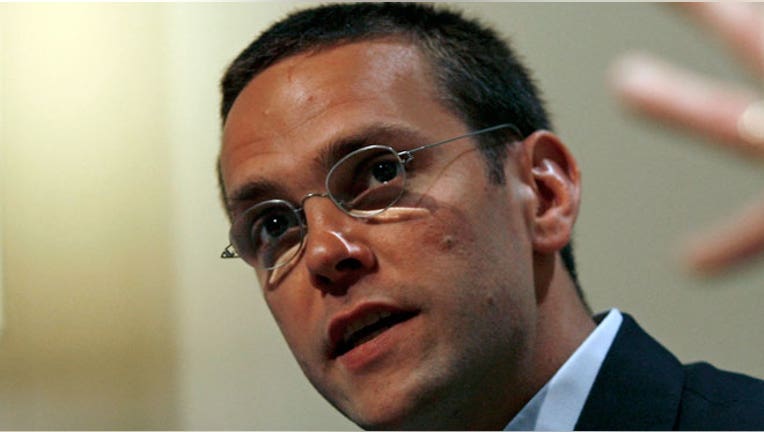 Embattled News Corp. (NASDAQ:NWSA) executive James Murdoch, who has been ensnared in the British hacking scandal, has stepped down as chairman of U.K. pay-TV company BSkyB.
Murdoch, 39, once seen as the heir apparent to News Corp. Chairman and CEO Rupert Murdoch, decided it to resign to ensure that the interests of BSkyB wouldn't be "undermined by matters outside the scope of this company."
New York-based media giant News Corp. is the parent of FOX Business and owns a 39% stake in BSkyB, which controls Sky News. Last year the hacking scandal helped cause the collapse of News Corp.'s attempt to take full control of BSkyB.
The younger Murdoch will be replaced by Nicholas Ferguson, who currently serves as deputy chairman of BSkyB. James Murdoch plans to remain a non-executive director of BSkyB.
"I am aware that my role as chairman could become a lightning rod for BSkyB and I believe that my resignation will help to ensure that there is no false conflation with events at a separate organization," James Murdoch wrote in a letter to the BSkyB board.
Shares of News Corp. slipped 0.6% to $19.80 Tuesday morning.
"We are grateful for James Murdoch's successful leadership of BSkyB," Rupert Murdoch said in a separate statement. "He has played a major role in propelling the company into the market-leading position it enjoys today -- and in the process has been instrumental in creating substantial value for News Corporation shareholders."
The news comes just over a month after James Murdoch relinquished his executive chairman title at News International, the company's U.K. publishing arm, allowing him to focus on News Corp.'s international TV business.
News International has admitted that News of the World, its now-shuttered tabloid, hacked into the phones of celebrities and crime victims in an effort to pursue stories.
"I have been transparent in my evidence and have behaved ethically at all times. However, there continues to be extensive and voluminous commentary around these matters," James Murdoch said in the letter.
Rupert Murdoch has pledged to get to the bottom of the hacking scandal.
James Murdoch recently moved from his offices in London to New York in his role as deputy chief operating officer at News Corp.
"The board's support for James and belief in his integrity remain strong. We understand his decision to step aside at this time and we both welcome and look forward to his continued contribution as a non-executive director," Ferguson said in a statement.