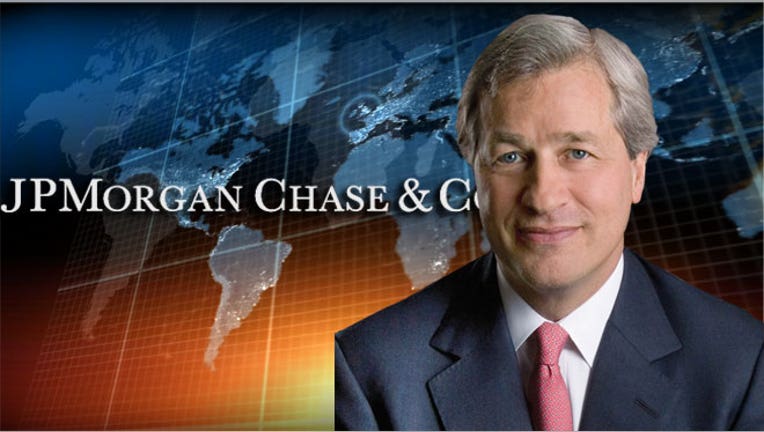 Banking giant J.P. Morgan Chase (NYSE: JPM) confirmed Tuesday it plans to trim its workforce by  about 17,000 over the next two years while at the same time committing to a program of global expansion.
At an event held for investors at its Midtown Manhattan headquarters, J.P. Morgan said as many as 4,000 jobs would be cut, mostly through attrition, from its more than 5,600 branch offices, and another 13,000 or so jobs from its mortgage services units.
The bank has a total workforce of about 260,000.
Bank executives, speaking to an audience mostly of analysts and media, said the cuts would improve efficiencies, scale back redundancies, and help the bank cut costs by more than $1 billion in 2013.
Increases in the uses of technologies like banking deposits made via ATMs and smart phones have reduced the need for manpower especially in branch offices, the executives said.
J.P. Morgan isn't alone in announcing layoffs to cut costs and raise profits. Bank of America (NYSE: BAC) said it will slash more than 30,000 jobs, and Citigroup (NYSE: C) expects to cut 11,000.
J.P. Morgan's stock fell 10 cents, or 0.21%, to $47.60 on Tuesday.
Meanwhile, J.P. Morgan's co-head of investment banking said expanding the bank's global reach will be a "huge priority" in 2013. The bank said it has tripled the number of its global corporate bankers since 2009.
Several bank executives noted during their presentations that stiffer regulations, such as higher capital requirements and the potential of the Volcker rule, which would prevent banks from trading for their own profits, could act as an impediment to business.
In addition, uncertainty related to U.S. health care laws and tax policy has also dampened economic activity, they said.
The executives defended the size of the bank – J.P. Morgan is the largest U.S. bank based on assets – saying its size allowed for efficiencies not afforded to smaller banks. Moreover, its scale helps attract customers, many of whom eventually come to use several of J.P. Morgan's myriad services, the executives said.
CEO Jamie Dimon, reiterating a position stated earlier by his managers, said J.P. Morgan would pursue a strategy of "organic" growth rather than expanding its operations through acquisitions.
Dimon said the new regulations might cost the bank money, but he's not concerned as long as they don't interfere with J.P. Morgan's ability to compete on a global level.
"We'll be fine as long as we can freely compete with everyone else in the world," he said.
Responding to a question regarding excess capital currently held by many of the world's largest banks, Dimon said J.P. Morgan would return it to shareholders "in the most intelligent way," possibly through a special dividend program.
Also in response to a question, Dimon said a rash of management changes at the bank in the past year might have been "a little bit too much change" but necessary nevertheless. He said some of the moves were prompted by the so-called "London whale," a trading desk that cost the firm billions of dollars in complex derivatives trades that went sour.
Dimon said his chief concerns early in 2013 were "geo-politics" – "There's always something out there," he said – uncertainty regarding U.S. economic policy, in particular taxes, and the Federal Reserve's ability to wind down its massive bond buying programs.