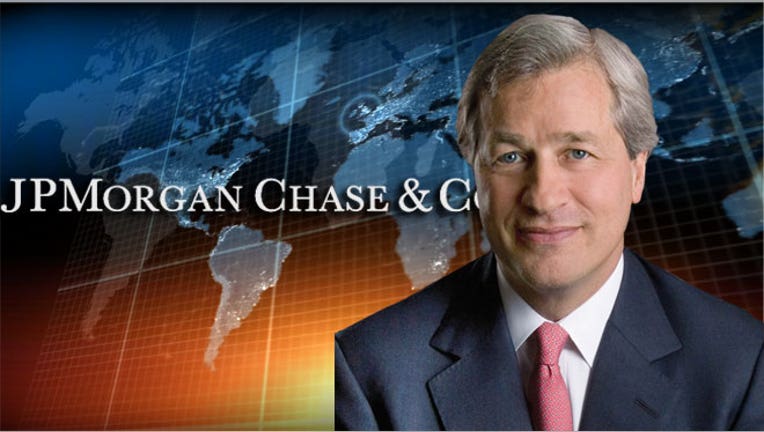 Directors at J.P. Morgan Chase (NYSE:JPM) pushed back on Friday against calls to separate the banking giant's CEO and chairman titles, saying the current board structure already provides independent leadership and oversight despite the London Whale debacle.
The board of the largest U.S. bank by assets urged shareholders to vote against a proposal that would split the top two C-Suite positions as part of a broader effort to bolster corporate governance in the country.
In a preliminary proxy statement, J.P. Morgan said it believes the current "board leadership structure already provides the independent leadership and oversight of management."
Jamie Dimon currently holds the top three leadership positions at J.P. Morgan: chairman, president and CEO. However, nine of the bank's directors are considered "independent," including Lee Raymond, who serves as the bank's "presiding independent director."
"We believe the combination of these two roles in a single person weakens a corporation's governance which can harm shareholder value," reads the shareholder proposal by the pension plan of the American Federation of State, County and Municipal Employees.
The AFSCME pointed to supporting comments from Andrew Grove, former chairman of Intel (NASDAQ:INTC), who said: "Is a company a sandbox for the CEO, or is the CEO an employee? If he's an employee, he needs a boss, and that boss is the board. The chairman runs the board. How can the CEO be his own boss?"
Proponents of separating the CEO and chairman titles at J.P. Morgan also pointed to the London Whale trading blunder, a failed hedging strategy that caused almost $6 billion in losses and tainted Dimon's reputation as a savvy risk manager.
J.P. Morgan disclosed on Friday that Dimon's 2012 total compensation fell to $18.7 million from $23.1 million in 2011.
The bank's directors said they believe Dimon, as CEO, "bears ultimate responsibility for the failures that led" to the London Whale losses. However, the board said Dimon "responded forcefully" and has accepted responsibility.
J.P. Morgan also said it strengthened the risk and control groups responsible for the chief investment office, where the Whale losses took place, and has implemented remedial enhancements.
Pushed by shareholder groups, regulators and corporate governance experts, some large banks have moved in recent years to split the CEO and chairman, including Bank of America (NYSE:BAC) and Citigroup (NYSE:C).
Other banking giants like Goldman Sachs (NYSE:GS) and Morgan Stanley (NYSE:MS) have kept the dual titles in place.
Shares of New York-based J.P. Morgan gained 0.59% to $48.62 Friday afternoon, leaving them up almost 11% on the year.