J.P. Morgan Admits 'Material Weakness' as 1Q Net Cut By $459M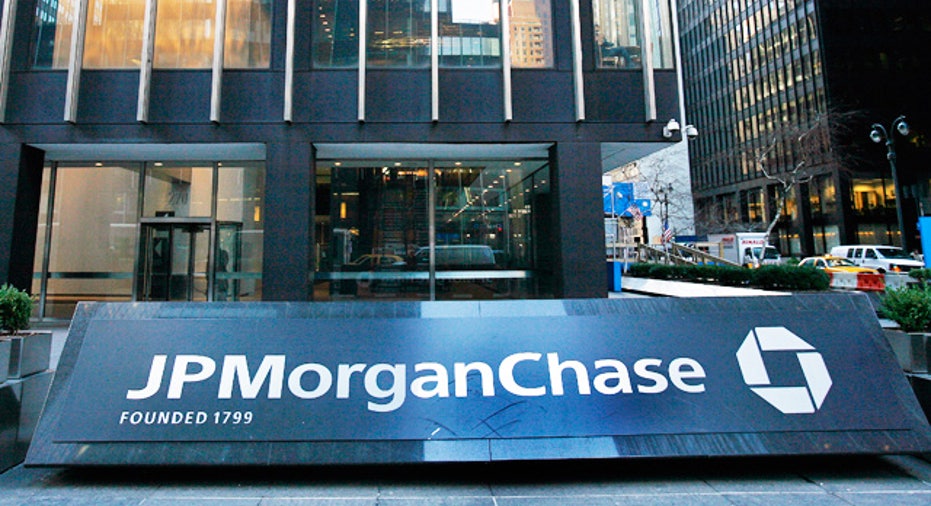 Citing a "material weakness" in its internal controls, J.P. Morgan Chase (NYSE:JPM) formally restated its first-quarter results on Thursday to reveal a $459 million reduction in net income due to losses tied to the infamous trading blunder in its London chief investment office.
Shares of the largest U.S. bank by assets had little response to the regulatory filings, which also spelled out a delay in the resumption of share buybacks and a mandated reduction in capital cushions.
J.P. Morgan said it believes the "material weakness" in controls will be fixed in the third quarter even as an internal review of the so-called London Whale losses remains ongoing.
The embarrassing restatement and admission of a material weakness come months after it first emerged that J.P. Morgan had lost billions as part of a failed hedging strategy in its London CIO office.
The blunder led to the ouster of a slew of employees, a decline in the bank's risk-management reputation and a loss of at least $5.8 billion as of July.
J.P. Morgan now says it "hopes" to resume share buybacks in the first quarter of next year after having suspending the plans in the wake of the trading fiasco. That is a setback as the company had hoped to restart the purchases in the fourth quarter.
The blue-chip bank also said regulators at the New York Federal Reserve and Office of the Comptroller of Currency asked it this week to amend its capital cushion readings. J.P. Morgan said its consolidated Basel I Tier I common ratio has been revised to 9.9% from 10.3% at the end of the second quarter.
As was previously detailed, J.P. Morgan said in a Securities and Exchange Commission filing Thursday it is restating its first-quarter profit to $1.19 a share on revenue of $26.05 billion, down from the $1.31 a share on $27.4 billion it reported back on April 13.
The restatement will eat into J.P. Morgan's reported net income for the first quarter by $459 million.
The New York-based banking giant also restated its first-quarter provision for credit losses to $726 million.
Meanwhile, J.P. Morgan said it has received subpoenas on the wide-ranging Libor scandal from authorities in the U.S., European Union, Canada and Switzerland.
U.S. regulators that have requested documents and in some cases interviews from J.P. Morgan include the SEC, Department of Justice and Commodities Futures Commission.
Earlier this summer Barclays (NYSE:BCS) reached a settlement worth about $450 million with U.S. and U.K. regulators over allegations it rigged Libor rates, which are used as benchmarks on trillions of dollars of credit.
Shares J.P. Morgan were recently up 0.11% to $37.21, leaving them with a 2012 gain of just under 12%.