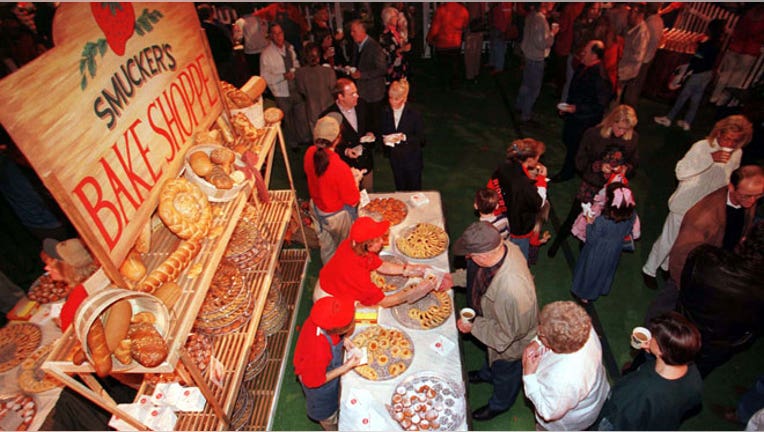 J.M. Smucker (NYSE:SJM) revealed a third-quarter beat on the top and bottom lines on Friday as an infusion from the recently acquired Sara Lee coffee business helped boost K-cup sales.
The Orrville, Ohio-based maker of peanut butter, coffee and other branded food products reported net income of $154.2 million, or $1.42 a share, compared with a year-earlier profit of $116.8 million, or $1.03 a share.
Excluding one-time items, J.M. Smucker posted adjusted earnings per share of $1.47, topping average analyst estimates of $1.39 in a Thomson Reuters poll.
Revenue for the three months ended Jan. 31 was $1.56 billion, up 6% from $1.47 billion a year ago, edging narrowly ahead of the Street's view of $1.55 billion.
Gross profit margin improved to 34.4% from a year-earlier 31.7%, with favorable sales mix in the quarter being driven by sales of K-cups and peanut butter through brands like Jif and Smucker's, which are higher priced per pound compared with other products it sells.
J.M. Smucker, which acquired the North American foodservice coffee and hot beverage business from Sara Lee a year ago for $400 million, said the unit contributed an incremental $59.7 million in the third quarter. In the first nine months of the fiscal year, it added $237.1 million.
"We went into the important holiday season positioned for growth in many of our categories and are pleased with the results," the company's chief executive, Richard Smucker, said in a statement, "Our brands continue to demonstrate their strength and resilience."
Volume, however, slumped 1% during the quarter, a reflection of declines in the Pillsbury brand and the CanadianRobin Hood and Five Roses flour brands.
Shares of J.M. Smucker ticked up about 2% in early trade Friday.