J.D. Power Survey Finds Consumers Happier With Their Credit Cards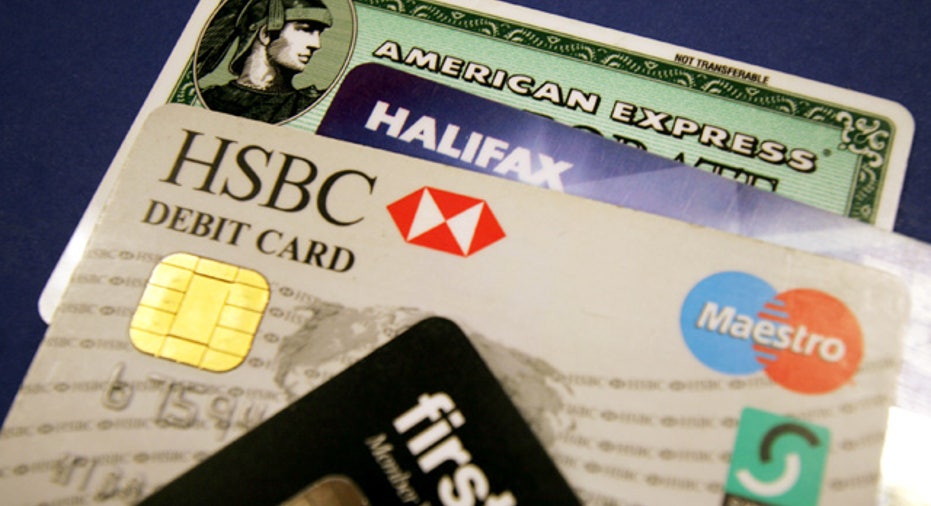 American consumers are feeling better about their credit cards and the companies that issue them than they have at any time since the Great Recession began, according to a comprehensive survey released Thursday.
The J.D. Power and Associates credit card satisfaction survey found that customer contentment has increased for the second consecutive year. Overall satisfaction averages 731 on a 1,000-point scale, compared to 714 last year and 705 in 2009, when credit card customers and all consumers were trying to claw out of the depths of the recession.
The survey measures customer satisfaction by looking at six factors: customer service, credit card terms, billing and payment systems, rewards, problem resolution, and benefits and services.
"The ratings were up last year, but the performance underlying that satisfaction was something of a mixed bag," said Michael Beird, director of banking services at J.D. Power and Associates. "Some performance factors were up and some were down.
"This year, all the indications are up," Beird said. "It isn't just that it has been trending up for two years in a row. This year was a much stronger reflection of customer satisfaction."
New law, moderating economy  Two key factors in the improvement: New consumer protections under the federal Credit CARD Act and the end, at least technically, of the Great Recession. Maybe enhanced federal regulations -- and even just a modest economic recovery -- aren't such bad things, especially when it comes to your credit cards.
American Express, with an overall score of 786, topped the satisfaction list of the 10 largest credit card issuers, followed close behind by Discover, which came in at 779. They have held the same No. 1 and No. 2 slots since J.D. Power began taking the pulse of cardholders five years ago.
"The two of them are setting the bar very high," Beird said.
The secret, he said, is that both companies retain an excellent feel for the needs of their target markets. American Express, for instance, tends to market itself to higher income customers looking for premium services. Discover aims somewhat lower, at customers primarily interested in cash-back offers and other rewards.
"Totally different customer bases, but both companies have strong communications practices," Beird said. "It's not about who your customers are. It's about knowing who your customers are."
textBank of America, one of the nation's largest issuers of credit cards but a reliable laggard when it comes to these satisfaction surveys, ended up in ninth place. Its overall satisfaction score: only 705. Bank of America fares particularly poorly when it comes to the "customer interaction," billing and payments, and benefits and rewards categories.
At the bottom of the list: HSBC, with a 689 approval rating that cemented it into 10th place. Last week, HSBC Holdings Plc announced that it was selling virtually its entire U.S. credit card portfolio -- 27.2 million accounts -- to Capital One. Capital One finished in seventh place in the latest customer satisfaction survey, with a score of 720.
More problems resolvedStill, the overall news was good, both for the credit card industry and for its customers.
Among the findings:
*When it comes to resolving problems, 11% of customers were dissatisfied with their credit card issuers this year, compared with 14% in 2010. Problems that did occur were resolved more quickly this year (4.9 days) than last year (5.8 days).
*The percentage of customers who said they understood their credit card terms edged up to 35% from 32% last year.
*Last year, customers who always or usually pay their entire credit card balance every month (known as "transactors") said they had grown less satisfied with their cards. This year, both transactors and "revolvers" (people who carry account balances) said they were growing more satisfied.
Beird noted that the issuers' improved overall satisfaction ratings follow close on the heels of the full implementation of the federal Credit CARD Act of 2009. The new regulations, phased in during 2009 and 2010, dramatically sudden limit interest rate hikes and require much clearer disclosures and other communications between credit card companies and their customers.
"What we're seeing is less confusion over card terms -- better  transparency, communication and understanding around the terms, which all lead to less reporting of problems," Beird said. "Clearly, the CARD Act contributed to a number of elements of this improvement, and it was the issuers' response to the CARD Act that had a really positive effect on consumers."
At the same time, he and other experts said, a measure of economic recovery and stability has been returning to the marketplace -- at least until recent weeks. Even though unemployment rates have remained stubbornly high, many consumers began feeling a little better about their financial health and future prospects. The J.D. Power U.S. Credit Card Satisfaction Study was conducted in May and June of 2011 and involved responses from more than 8,700 credit card customers.
"I don't think the CARD Act was the sole reason," Beird said. "We have to acknowledge that last year was one of the first full years of recovery for consumers, who began to get back on their feet."
Will that change and will credit card satisfaction levels reverse course, given the economic volatility of the last month or so? It's too early to say for certain, according to Beird, but maybe not.
"I never have an easy life," he said. "Things are always changing on me. But, right now, I'm encouraged by the numbers we saw this year in the study. They validate what we started to see last year."
More from CreditCards.com: