J.C. Penney Suffers 3Q Loss as Sales Shrink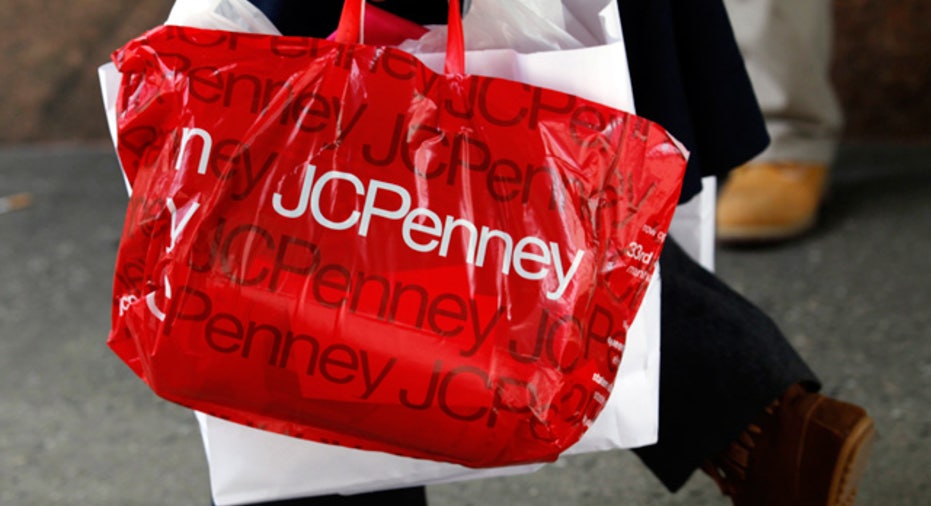 Dragged down by slumping sales and charges, J.C. Penney (NYSE:JCP) said Monday it swung to a loss in the third quarter amid the disappointing economic recovery.
The Plano, Texas-based department-store operator said it lost $143 million, or 67 cents a share, last quarter, compared with a profit of $44 million, or 19 cents a share, a year earlier. Excluding one-time items, it earned 11 cents a share. Analysts had been calling for a loss of 12 cents a share.
Total sales fell 4.8% to $3.99 billion, missing the Street's view of $4.06 billion. Same-store sales shrank 1.6%, while Internet sales declined 5.4%. Gross margins declined to 37.4% from 39%.
"While our more affluent customers continued to respond well to J.C. Penney's attractions, the moderate customer continues to have limited discretionary spending capability, and that was apparent during the quarter," CEO Myron Ullman, III said in a statement.
Looking ahead, J.C. Penney forecast flat to "slightly" higher same-store sales for the all-important holiday shopping season quarter. The company sees non-GAAP EPS of $1.05 to $1.15 in the current quarter, compared with estimates from analysts for $1.14.
Shares of J.C. Penney fell 2.68% to $33.01 ahead of Monday's open. The stock had been up about 5% on the year as of Friday.