J.C. Penney Shares Plummet on Bleak Outlook, Div Suspension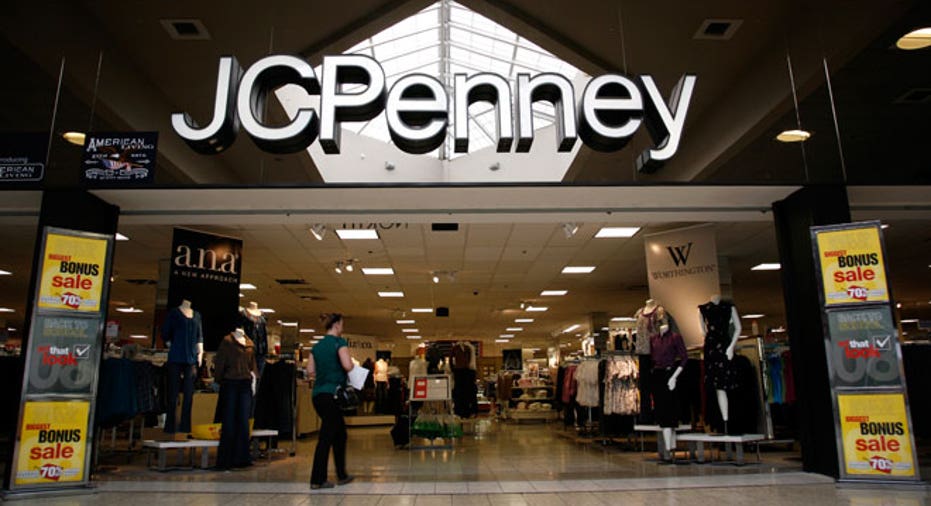 J.C. Penney (NYSE:JCP) reported weaker-than-expected first-quarter profit and sales and said it likely won't meet its full-year GAAP profit view as it continues to incur substantial costs related to its turnaround.
J.C. Penney also said it will discontinue its quarterly dividend of 20 cents a share in an effort to save about $175 million. It will use those funds to help the fuel the lengthy transformation plan it announced in January.
The retailer said it doesn't expect to meet its earlier-provided earnings guidance of $1.59 a share, as it expects to incur further industry writedowns as part of an overhaul that includes exiting less profitable merchandise lines.
"The company anticipates it will incur additional restructuring charges throughout the fiscal year as it takes aggressive action to further simplify its operations and its infrastructure," J.C. Penney said in a statement.
Shares of J.C. Penney tumbled 11.25% afterhours to $29.57.
The retailer backed its profit view excluding items of $2.16, which is above the $1.52 currently forecasted by analysts.
The Plano, Texas-based department store chain reported a loss of $163 million, or 75 cents a share, late Tuesday, compared with a year-earlier profit of $64 million, or 28 cents.
Excluding $76 million in one-time restructuring costs, the retail giant said it lost $55 million, or 25 cents a share, which is below the 10-cent loss predicted by analysts in a Thomson Reuters poll.
Revenue for the three months ended April 28 was $3.15 billion, down 20.1% from $3.9 billion a year ago, missing the Street's view of $3.46 billion.
Comparable-store sales, or those at stores open longer than a year, tumbled 18.9%, a reflection of the company's decision to exit the outlet business.
"Sales and profitability have been tougher than anticipated during the first 13 weeks, but the transformation is ahead of schedule," J.C. Penney CEO Ron Johnson said.
Margins took a hit on deeper seasonal markdowns to clear inventory coming out of the fourth quarter and softer sales, further pummeled by sharply rising costs. J.C. Penney recorded a $53 million markdown reserve to help reduce inventory levels.
Johnson admitted that the retailer still has work to do to educate customers on its new pricing strategy in an effort to drive more traffic to its stores.
"We fully expect that the bold and strategic changes we are making to our operations will result in improved profitability and sustainable growth over the long term," he said.