J.C. Penney 4Q Tops Views. As Does Full-Year Outlook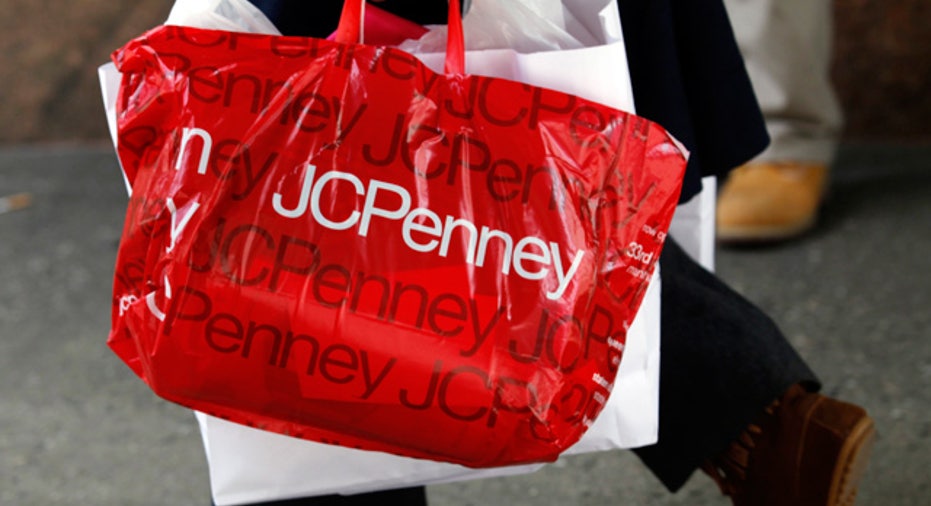 J.C. Penney (NYSE:JCP) unveiled fourth-quarter results on Friday that just narrowly exceeded Wall Street's expectations, but the department-store operator's financial guidance impressed shareholders.
Plano, Tx.-based J.C. Penney also announced plans to buy back $900 million of its own shares, a sign of the company's confidence.
The retailer said it earned $271 million, or $1.13 a share, last quarter, compared with a profit of $200 million, or 84 cents a share, a year earlier. Excluding one-time items, it earned $1.09, topping consensus calls by a penny.
Revenue increased 2.8% to $5.7 billion, while same-store sales climbed 4.5% last quarter.
"The actions we took during the year -- including new growth initiatives and improvements across our merchandise assortments, redefining the jcp.com experience and driving efficiencies across our Company -- enabled us to achieve sales, market share and profitability growth that surpassed our expectations, and to establish a share buyback plan which will return value to our shareholders," CEO Myron Ullman, III, said in a statement.
While J.C. Penny's fourth-quarter results only barely beat the Street, it projected upbeat results for the coming year.
For the full year, the company said it expects same-store sales up in the low-to-mid single digits and EPS of $2.00 to $2.10. Even the low end of that range would significantly exceed the  Street's EPS view of $1.75.
J.C. Penney said it sees first-quarter same-store sales increasing 3% to 5%, translating to EPS of 18 cents to 23 cents, including a charge of about 3 cents a share. Analysts had been calling for EPS of 31 cents.
J.C. Penney said it plans to begin its stock buybacks in March.
Shares of J.C. Penny jumped in the wake of its results and full-year guidance, gaining 2.6% to $37.50 ahead of Friday's open. The stock had already been up 13% on the year as of Thursday's close.