It's Coming! Maybe. Six Steps to Prepare Your Workforce for the Fiscal Cliff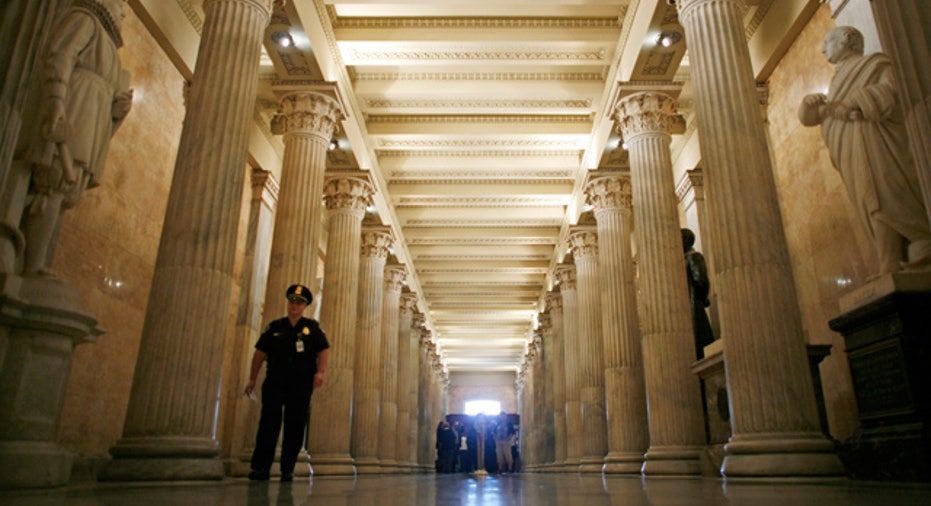 It's like Y2K all over again. Only, this time, it's your tax dollars…at work?
The mystery, alarm and unpredictability swirling around the approaching "fiscal cliff" brings back memories of the public chatter and media banter that advanced the new millennium's arrival.
Threats of a fiscal cliff are magnified daily in blogs, commentaries, news reports and business conversations. The phrase, fiscal cliff, refers to the possible collision of new and significant U.S. federal budget cuts with some dicey changes in tax laws. It's up to Congress to make the call (or not) to reverse automatic or "sequestered" spending cuts of $1.2 trillion before they kick in on Jan. 2, 2013. That decision would simultaneously occur with some noteworthy tax changes, including increases in federal income rates and the elimination of the 2% payroll tax reduction.
The net effect of these changes poses peril to the business community, and everyday folks.  How dangerous?
The National Association of Manufacturers recently announced that cutbacks could trigger a loss of 1 million jobs in 2014. Major companies—particularly those in the defense industry—have announced plans to issue early layoff notices starting this fall in response to reeled-in federal spending and potential compliance with the WARN act. Analysts are predicting double-digit drops in stock prices. Investors have forecasted a three-to-four percent drop in the GDP next year.
Clearly a stormy business forecast—which may or may not play out.
Managers and business owners need to be prepared—and then prepare their teams.  Your workforce needs to feel confident that you have a plan that deals with the potential business impact, so that no one falls off the cliff. Here are six steps to position you and your team:
No. 1: Do a risk analysis. Understand where your revenue sources are and how they depend on federal and state funding. (Yes, state budgets will be impacted by the federal cutbacks). Examine your sales, expense structure and income based on impact ranges from your clients—then relate your findings to potential workforce impacts, such as reductions in force, flex time, reduced hours, etc.
No. 2: Get enough information so you can follow the action and keep score of what's happening on the political scene.  Identify reliable news sources, at large and within your business trade, and read them regularly to stay current. Listen to news reports and analysis that help you grow your perspective and knowledge. Sign up for email updates from Congressional and Senate members from your legislative district. Be sure to source from both parties. Start now—or at the very least—when Congress returns from its summer recess. You can be sure activity on this matter will escalate as the November election draws near.
No. 3: Educate employees about how your company works. Even the longest-tenured employees may have a narrow view of how the business works—a view defined by their shift or department or location. Create a communication plan that helps employees learn about the business, your customers, your products and the potential impact of federal and state spending cuts triggered by the fiscal cliff. By widening the aperture, people get to feel more like a collective "we" rather than an isolated "me."
No. 4: Communicate about the big picture continuously. Keep a steady-state of small and large-group conversations going—about your company and the latest developments involving Congress, but keep them focused on your business. Don't try to be a Washington insider! Intra-department as well as cross-company meetings—face-to-face or virtual—are worth the investment, particularly as the fiscal cliff milestones approach.
No. 5: Collect questions and share them with your elected officials. You offer a tremendous resource to the elected federal and state government leaders from your voting district. That resource is the feedback of your team—who are also voters and constituents. Build a pipeline that provides politicos with the unvarnished concerns, comments and questions from the front-line about the fiscal cliff. That is invaluable data for them—and a solid connection for you. Understand that it may be tough to get the ear or attention of the actual elected official, so build rapport with his or her staffers and keep them in the know.
No. 6: Keep people focused on your fourth-quarter plan and goals. The mounting media hype and campaign rhetoric can easily distract workers' attention. Similarly, the uncertainty of the fiscal cliff scenario can fuel fear.  Stay focused on what you can manage— delivering excellence in products and services to your customers. Honest communication, clear direction and regular connections between managers and their teams will keep momentum and morale from sinking.
Do you have questions or comments about communicating about the fiscal cliff?  Contact me at linda@dulye.com. Your feedback will pave the way to follow-up columns that enhance your workforce communication and engagement strategies as this scenario unfolds.
Linda Dulye is internationally recognized for helping many companies go spectator free. A former communications leader for GE and Allied Signal, Linda established Dulye & Co. in 1998 with a practical, process-driven approach for improving communications and collaboration through an engaged workforce— a formidable competitive advantage, that she calls a Spectator-Free Workplace™.