Istanbul Airport Reopens Day After Deadly Attack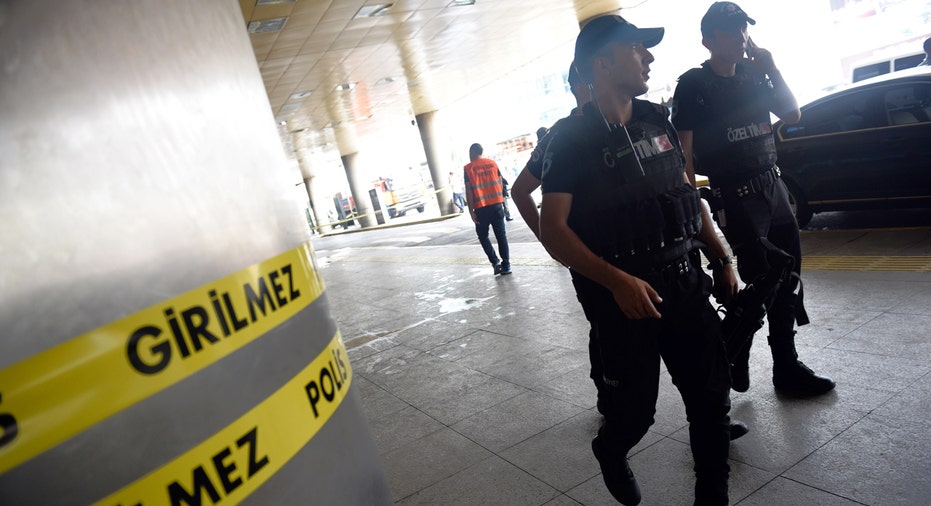 This city's main airport resumed business Wednesday morning following an attack that left at least 41 dead and scores injured.
Television footage from inside Istanbul Atatürk Airport showed check-in lines functioning normally. Turkish Airlines, the country's flag carrier, said its flight operations had resumed, though the airport's arrivals and departures board showed heavy cancellations and delays.
While no group has claimed responsibility for three bomb blasts, which shook the airport around 9:22 p.m. Tuesday, Prime Minister Binali Yildirim said initial findings of an investigation suggested Islamic State carried out the assault.
Condolences and condemnations poured in overnight in from Turkey's allies.
"There can be no justification for terrorism. NATO Allies stand in solidarity with Turkey, united in our determination to fight terrorism in all its forms. " NATO Secretary-General Jens Stoltenberg said in a statement.
"Sadly, this murderous attack is only the latest in a series of attacks aimed at killing and maiming innocent civilians," a U.S. State Department spokesman said in a statement, adding that the U.S. was determined to work with Turkey to counter terrorism.
Turkish officials said Wednesday that foreign nationals were among the 36 dead, including one Ukrainian and one Iranian.
In addition to the Iranian who was killed, five others were wounded in the Atatürk attacks, deputy foreign minister Hassan Ghashghavi told the semiofficial ISNA news agency. One of the wounded was in critical condition, he said.
"Terror rears its ugly head yet again in our friend and neighbor's airport," Iranian foreign minister Javad Zarif wrote on Twitter. "Extremist violence is a global threat; we must confront it together."
Flights from Iran to Turkey resumed Wednesday just after noon local time, the spokesman for the country's aviation authority told state television.
The bombing is likely to contribute to difficulties in Turkey's tourism industry. The number of foreign visitors decreased by 35% year-over-year to 2.5 million in May, Turkey's Ministry of Culture and Tourism said Tuesday.