Isaac Strengthens to Hurricane Status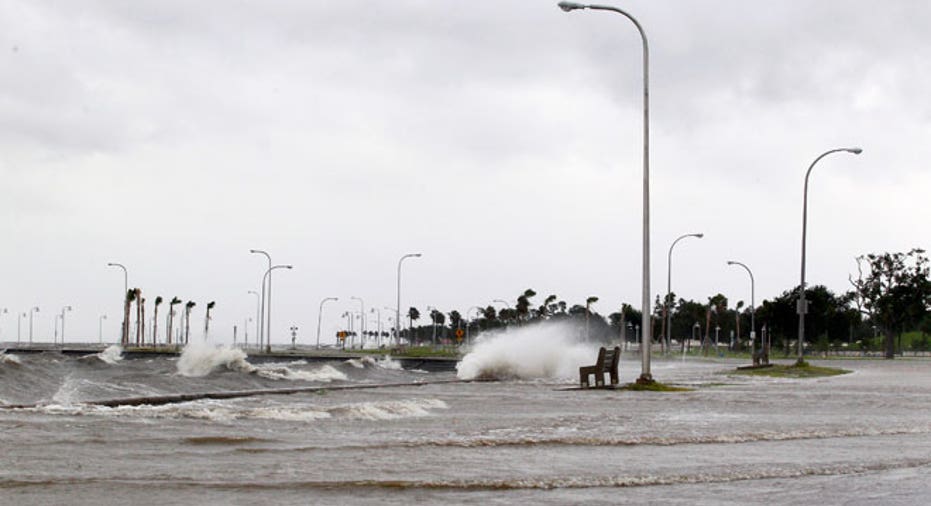 Tropical Storm Isaac strengthened into a hurricane just off the U.S. Gulf Coast on Tuesday as it churned toward landfall in the New Orleans area seven years after the city was devastated by Hurricane Katrina.
Isaac's winds, rain and storm surge could pose a major test of New Orleans' new flood control systems and reinforced levees. Forecasts from the U.S. National Hurricane Center showed the storm coming ashore late on Tuesday.
The U.S. Army Corps of Engineers began to close for the first time the massive new floodgate on the largest storm-surge barrier in the world, at Lake Borgne, east of New Orleans.
In other preparations, energy companies evacuated offshore oil rigs and shut down U.S. Gulf Coast refineries as the storm threatened to batter the oil refining belt.
At 11:20 a.m. EDT (1520 GMT), the Hurricane Center said Isaac was centered about 75 miles (120 kilometres) south-southeast of the mouth of the Mississippi River with top sustained winds of 75 miles per hour (120 kph).
Its forward speed was a relatively slow 10 mph (16 kph), a concern for people in the path of the storm since slow-moving cyclones can bring higher rainfall totals. The storm was about 370 miles (595 km) wide.
Isaac spared Tampa, Florida, where the Republican National Convention began on Monday. But it forced party leaders to revamp their schedule and they may have to make further revisions so as not to be seen celebrating Mitt Romney getting the party's presidential nomination while Gulf Coast residents are struggling through the storm.
President Barack Obama added his concerns in a statement from the White House, saying: "We're dealing with a big storm and there could be significant flooding and other damage across a large area.
"Now is not the time to tempt fate," he added, saying people should heed warnings and evacuate if instructed by authorities to do so.
Rain and high winds were expected to spread into the Gulf Coast region in the coming hours, bringing the threat of storm surge and flooding.
Isaac had New Orleans in its sights as the city still struggles to recover from Hurricane Katrina, which swept across it on Aug. 29, 2005, killing more than 1,800 people and causing billions of dollars of damage.