Is Your Insurance Company Trying to Low-Ball You?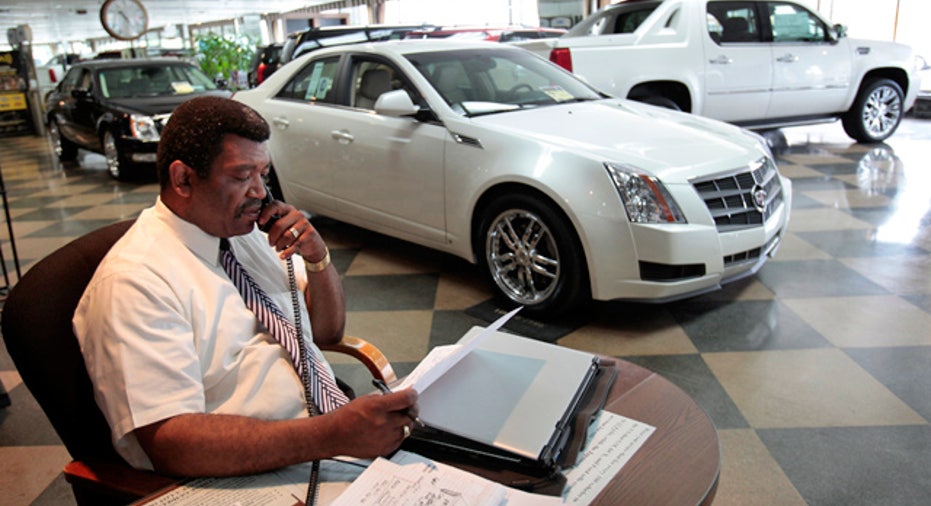 After suffering injuries in a car accident, it can be discouraging to learn that the amount of compensation you will receive from a car insurance company may depend on something as impersonal as a computer software program.Bodily-injury liability insurance covers the damage drivers cause to others. It is common for insurers to use software programs that base payments on what has been paid in previous settlements for similar claims in your region.Car insurance company representatives say they use a fair and impartial system. They point out that claims adjusters remain involved in the process and can exercise discretion. The software programs are described by the industry as tools to promote consistency, not as the sole means of determining payments.In contrast, critics claim the software can result in reduced amounts paid for injuries, pain and suffering.
A warning to insurance consumers
In a recent consumer alert, the Consumer Federation of America warned that some insurers "tune" their software programs so that liability payout offers are low-balled to save costs, even though higher sums may be justified.To arrive at a payment range, computers review hundreds of factors. The most widely used software product is CSC's Colossus.From an attorney's perspective, computer-assisted settlements are "just a pain to deal with," says Thomas J. Simeone, a personal injury attorney in Washington, D.C. who handles numerous liability cases. "It is not much fun dealing with a robot. It is hard to negotiate a case."Sometimes it is hard for the insured to find out exactly what standards are being used to arrive at a payment figure, Simeone adds."The general rule is that it is an internal mechanism they go through and they do not want to disclose that," he says. "They don't tell you 100 percent what they are looking for because they don't want to be manipulated. It kind of puts them in the driver's seat."
Tips for getting a good auto insurance offer
You can't change the fact that auto insurance companies use computers to help calculate compensation. However, there are things you can do to protect yourself and secure a fair payment.
*Keep good records. Any time you plan to make a claim for auto, life, health or home insurance, keep records of everything that may be pertinent to your case. For a bodily injury auto claim, Simeone suggests providing itemized billing statements for  yourmedical care. You should "be as specific and detailed as possible regarding every injury sustained, including every diagnosis and treatment." Michael S. Rothrock, a trial attorney in Raleigh, N.C., says you also should take pictures of property damage at the scene of the accident, if possible.
*Document your medical history. Be frank with your medical provider and make sure he or she knows your full medical history, Rothrock says. To deal correctly with bodily injury claims, auto insurance companies need to know the full extent of your condition.
*Determine if computer software was used to calculate compensation. Rothrock warns that insurance companies often decline to tell you how your payout offer was determined. J. Robert Hunter, director of insurance for the Consumer Federation of America, urges you to press for the information. Software systems typically generate a range of results, including a "high" and a "low" offer. According to the consumer federation, even the high end of the range may be too low.
*Don't be afraid to ask questions. Hunter says you should not be reluctant to ask questions as you go through the claims process. "A lot of people don't like to be involved in confrontational situations," he says. "You have to ask questions." If you happen to be dealing with your own insurance company, it owes you a duty of good faith, he adds.
*Don't sign a release until you are ready. Rothrock warns that once you sign a release of all bodily injury claims you will not be able to go back to the carrier if you incur more bills. Most major carriers like to settle quickly, he adds. If an insurer fails to settle for an amount you consider to be adequate, you have options, including the right to file a complaint with your state department of insurance or hire an attorney.
While you should always protect yourself, it's a mistake to take an adversarial approach in a bodily injury liability case. Rothrock says you should not assume that an insurance company will try give you a low-ball offer or that you will wind filing a complaint."Often, a person can settle on their own with an insurance company and get a fair result," he says.
The original article can be found at Insurance.com:"Is your insurance company trying to low-ball you?"