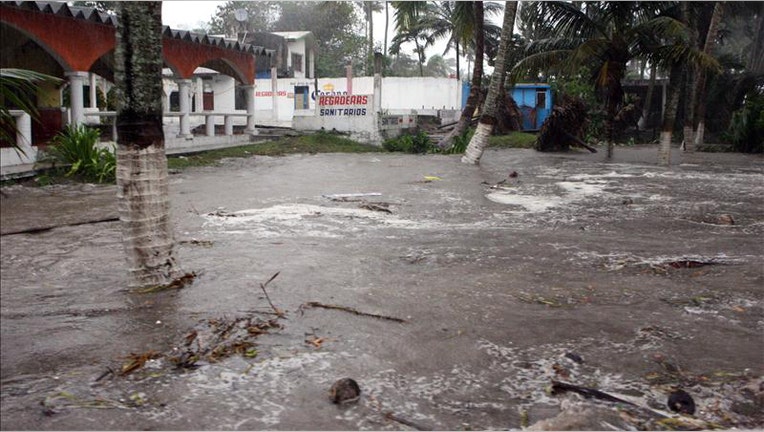 August was full of surprises:  volatility on Wall Street, droughts in the heartland, an earthquake rocking Virginia and surrounding states and Hurricane Irene ripping through the East Coast. Small businesses need to be prepared for anything, and while most have plans to protect workers and find alternative places to conduct business in the event of a calamity, many aren't prepared to protect their data, according to Symantec (SYMC).
Symantec regularly conducts surveys of small-to-medium-sized businesses to gauge their preparedness for a natural disaster as it relates to IT. The results of its most recent survey show that 50% of the 1,288 global respondents aren't prepared for a natural calamity.
"The scary part is we see lots of potential disasters across various regions, it's really important for companies of all sizes to be prepared," said Monica Girolami, a senior product marketing manager at the Mountain View, Calif.-based company. Small businesses need to make sure their data is secured onsite and offsite no matter the circumstance, she warned.
In addition to the 50% of survey respondents not having a plan in place, Symantec found that 65% live in regions that are susceptible to natural disasters.  What's more, 44% of respondents said they would lose at least 40% of their data in an event of a natural disaster. The survey also found that 31% don't back up email, 21% don't back up application data and 17% don't back up customer data.
"You are not getting your business up and running again when you lose close to 50% of your data," says Girolami. "A lot of companies don't realize that if they don't take preventive steps now, it will be too late when they realize they have a loss." According to Symantec, downtime can cost small businesses $3,000 a day.
While small businesses know they should be backing up data, Symantec found that many don't do it on a regular basis nor do they have offsite protection in case their office is destroyed in a disaster.
It's never too late to start implementing and executing best practices when it comes to data protection. Symantec offers the following tips for small businesses to protect their data no matter what Mother Nature has in store.
Don't Wait Until It Is Too Late
According to Girolami, when it comes to a natural disaster, procrastination is a small business's worst enemy.  She says owners need to plan ahead and know exactly where the company's critical data resides and have a plan to protect it if disaster strikes. That could mean having the data stored on tapes at an off-site location, backing up the data at a different location or going with a cloud-based provider to back up data online.  If the small business goes with an offsite provider, Girolami says to ensure that company also has a disaster recovery plan. "You have to make sure it's a secure vendor that has its own backup and replication strategies."
Test the Plan
Don't wait for an actual disaster to find any holes or problems with a plan.
Girolami advised small business owners to test their plan frequently. She also suggested that an owner revamp or test the plan anytime something changes in the technology environment of the business.
Get Employees Involved
Small business owners need to make sure employees know the recovery plan, including understanding where they should back up their data and where the information resides on the systems. Businesses also have to make sure there is a way for employees to safely back up their data from a laptop or desktop either through an automatic process or via the help of the IT staff.