Is Your Community Prepared for Disaster?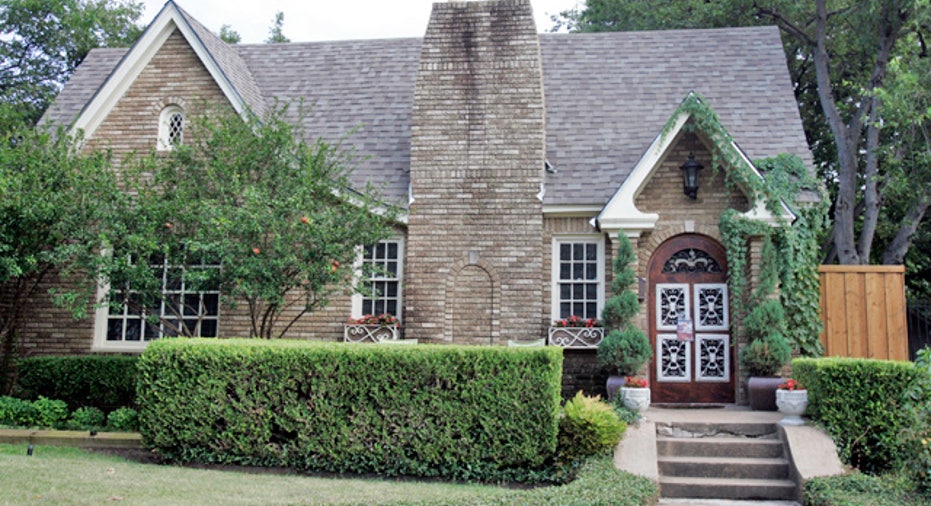 At 10:20 a.m. on Oct. 20, 2011, 8.6 million Californians dropped to the ground, took cover and held on for 60 seconds as if their lives depended on it.
Fortunately, it was only a drill. There was no need to evacuate damaged homes and buildings or to call home insurance companies to check on levels of coverage. But odds are good these residents will have a chance to use the skills they practiced. Scientists say the chance of a 6.7 magnitude earthquake hitting the state in the next 30 years is 99%.
The Great California ShakeOut, an annual statewide drill launched in 2008, is the cornerstone of the Earthquake Country Alliance. The alliance was one of more than a dozen winners of the 2011 Individual and Community Preparedness Awards presented by the Federal Emergency Management Agency (FEMA). The awards recognize innovative projects that make communities safer in emergencies.
Is your community ready? Take a look at what a few of the award winners are doing:
A whole lotta shakin' in California
The Earthquake Country Alliance works with local governments and groups to raise awareness about earthquake danger in the Golden State. Thousands of schools, day care centers and businesses register to participate in the annual ShakeOut, which has been replicated in other states and countries.
"This is all about awareness," says Glenn Pomeroy, CEO of the California Earthquake Authority, which provides 70% of the earthquake insurance sold in California.
Raising awareness is critical for spurring people to prepare, both physically and financially, for an earthquake. Standard home insurance doesn't cover earthquake damage. You must purchase a separate earthquake insurance policy--a choice relatively few Californians make. Pomeroy says only 12% of California homes covered by fire insurance are also covered for earthquakes.
"The percentage is dangerously very low," he says. "It's a disaster waiting to happen."
In Georgia, it takes a village
At the eight-acre Cobb County Safety Village in Marietta, Ga., kids learn about public health, safety and emergency preparedness through interactive exhibits and activities. The village features reduced-scale buildings and streets with traffic signals, sidewalks and even a railroad crossing with a locomotive.
In a building called "Sparky's House," for instance, children learn fire safety before getting to put the information into practice in an unusual fire drill. Fake smoke fills the house and steam heats the doorknob at the exit. The children crawl across the living room floor and feel the door with the backs of their hands. If it's safe, they open the door and crawl outside to safety. Or, they climb out a bedroom window using a safety ladder. They meet one another outside at a designated spot and then make a simulated 911 call to a live operator.
Children also learn about "stranger danger," gun safety, and pedestrian, bike and traffic safety at the village. Some 20,000 local students are expected to complete training this year.
Cobb County Fire Capt. Scott Dodson, the Safety Village director, says firefighters had presented safety programs at schools for 30 years, but reaching all the kids became increasingly difficult and costly as the school district grew. The Safety Village, which opened in 2009, provides a centralized training space for interactive learning.
"Kids are able to learn and retain information much better when they're actually involved," he says.
The village serves other purposes, too. The National Guard and local law enforcement representatives recently held a joint exercise there to simulate a response to a terrorist attack. Officials also plan to use the village to teach adults about disaster preparedness.
"We're only limited by our imagination to what we can do here," Dodson says.
Reaching out to 55,000 kids in Chicago
By teaming with community centers, schools and faith-based organizations, the American Red Cross of Greater Chicago has trained more than 55,000 children and their families in disaster preparedness and safety in more than 20 low-income neighborhoods in the past year.
The chapter's Preparedness Safety Program taught fire safety and prevention, water safety and drowning prevention, proper hygiene, and disease prevention. Students also learned how to put together emergency preparedness kits and design emergency plans.
"We target youth because it's a group we can get to through schools, camps and after-school programs," says Martin Makowski, outreach coordinator for the chapter's Preparedness Division. "We reach kids in pre-kindergarten all the way to high school and college. If we can start talking about being ready to kids, we can create a culture of preparedness."
The chapter also gives preparedness seminars to adults, canvasses neighborhoods and conducts home visits.
One neighborhood at a time in Washington
Neighbors in Washington state are learning how to rely on one another through the Washington State Emergency Management Division's Map Your Neighborhood program. Launched in 2006, the program teaches neighbors how to work together after a disaster.
"People don't prepare for emergencies because they think, 'Somebody's going to come rescue me,'" says Rosanne Garrand, the division's public education coordinator. But after a major disaster, "you could be on your own for 72 hours or longer."
At an initial meeting, neighbors learn basic steps of what to do after a disaster to keep everyone safe, identify people in the neighborhood with certain skills or equipment and designate meeting places. The information is recorded and mapped so the neighborhood has a plan. For instance, everybody knows who owns a generator has first aid skills and has been trained in search and rescue.
Garrand says studies have shown the program even reduces crime in participating neighborhoods because it encourages people to watch out for one another. Less crime means a better neighborhood and lower homeowner insurance rates.
Learn about preparedness programs in your community and get involved by taking a class or volunteering. Also, talk to your insurance agent about how to make your home safer. You can check out insurance company websites for information about prevention and preparedness.
The original article can be found at Insure.com:Is your community prepared for disaster?