Is Your Business Franchise Worthy?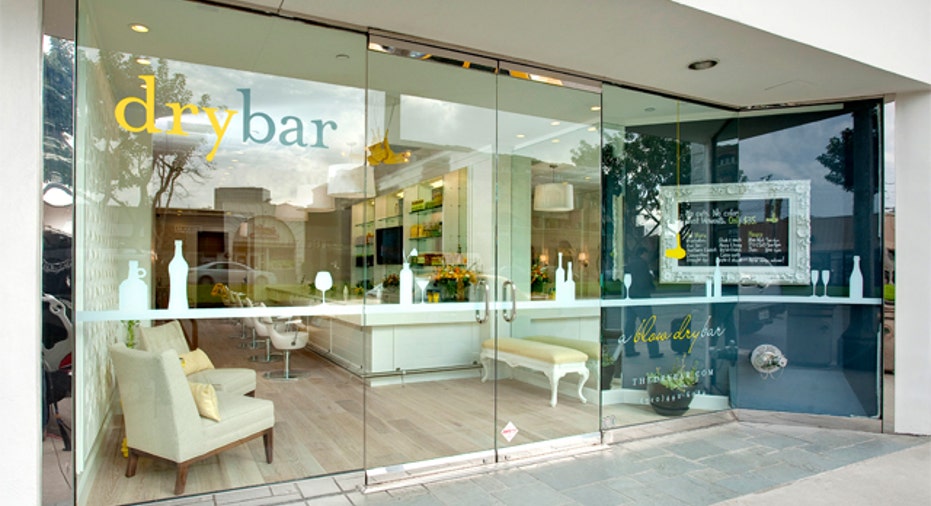 A professional hair blowout, often a 30-minute process performed by an experienced hairdresser, is an indulgence that, like the professional shoeshine, transforms a person's presence and puts a little kick in their step.
For Michael Landau and his sister Alli, the blowout transformed their lives and the kick was more like a long jump into the world of franchising.
Two years ago, the pair launched Drybar, a salon that focuses exclusively on "blowing out" clients' hair. Since 2009, the company has expanded to five locations-- one in Dallas and four in Southern California. And the pair has no plans of slowing down: Scottsdale, Ariz., and San Francisco will see Drybars open this year through franchising.
"We decided to pursue the franchise model because it was an excellent way for us to expand the brand and company faster, without a significant capital investment," said Landau.
While a concept like blowouts may lend itself to franchising, not every business is franchise worthy. "Entrepreneurs need to determine whether or not they have something that can be duplicated and easily taught to people," advised Harold Kestenbaum, attorney and co-author of "So You Want to Franchise Your Business."
"You have to have a good product or service, a high reputation, broad geographic appeal, growth potential and you have to be well capitalized to develop the system," added Jim Amos, chairman and CEO of Tasti D-Lite and author of "The Complete Idiot's Guide to Franchising."
Drybar's founders spent almost $200,000 to develop their system, which included hiring lawyers and franchise consultants.
Lawyers play a critical role in setting up a franchise because they draft the required Franchise Disclosure Document and Franchise Agreement that provide the guidelines by which the franchisor and franchisees operate.
"Typically, there will be both pre-opening and post-opening obligations [between the franchisor and franchisee]," said Rupert Barkoff attorney and author of "Fundamentals of Franchising."
"The pre-opening obligations are often specific, [franchisors should provide franchisees] a manual, a specified number of days of training, site selection assistance, initial supplier lists and equipment selection and attendance at the franchise opening," added Barkoff. "The post-opening obligations will generally not be as well-defined because market conditions, technology, marketing techniques and media will change over the term of the agreement."
These obligations might include marketing, advertising and operational assistance requirements and tend to non-specific, which can create a host of issues between the franchisor and the franchisees, according to Barkoff, especially when the franchisor tries to scale back on the level of assistance it will provide.
An entrepreneur also needs to examine his or her management style.
"Franchisors are in the business of putting people first," said Tasti D-Lite's Amos. "Franchises are built on a relationship between people and that relationship stands on the foundation of ethics and honor. It means having trust in your partners."
Just as franchisors need to develop people-centric management styles, they also need to realize that once they become franchisors, their roles within the company change.
"Franchising is separate from what an entrepreneur does day-to-day," said Kestenbaum, "You'll need someone to run your three stores so that you can focus on your franchise operations. The entrepreneur needs to realize that this is a separate business."