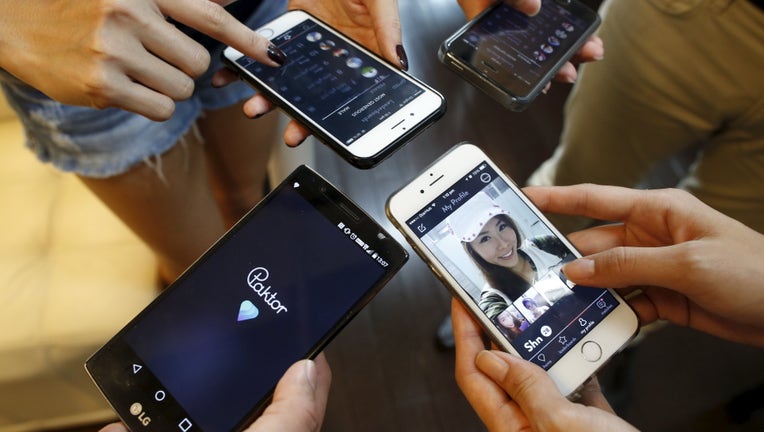 With Valentine's Day right around the corner, everybody will be looking for some love, especially in the online sphere. And the dating apps are capitalizing on the most romantic day of the year rolling out new features just in time for Valentine's Day.
Coffee Meets Bagel (CMB), a dating app that provides users with one match a day, is rolling out a new feature called 'Photo Lab' that allows users to test out profile pictures before posting them. Users can upload two photos and then the CMB community votes on which one they like. According to CMB co-founder Dawoon Kang, the app found that 54% of users passed on a potential match because of a photo related concern, such as a blurry photo.
Happn, a Paris based app that allows people who cross paths in the physical world to match, (their goal is to recreate the 'love at first sight moment according to Marie Cosnard, Happn's Head of Trends) has tracked the parts of ten U.S. metropolitan areas where the most matching occurs.
According to data from Happn, if you're in New York City this Valentine's Day, spend some time in Grand Central to maximize interactions. If you're away in sunny Miami, try South Beach.
Happn is one of the younger apps in the ever growing sea of dating apps, founded in 2014 and aiming to have approximately 30 million users worldwide by the end of 2016. Happn recently rolled out a new feature allowing users to leave voicemails for matches, something unique in a world of Millennials who text only.
The League, another dating app that has been pegged as elitist for its invite only status, has partnered with start-ups Minibar and BloomThat to send alcohol and flowers to a match, just in time for the most romantic day of the year.
If you're using apps on Valentine's Day though, it might be best to conduct your business on a personal device, instead of a work phone. A new report from Flexera Software found that of the 25 popular dating apps tested, multiple can pose security risks to a company. Approximately 36% of the apps tested can access a phone's calendar, while 24% of the apps (including Tinder (NASDAQ:MTCH) can access the phone's address book. Most importantly though--88% of the apps have location tracking services, generally a privacy and confidentiality concern for many organizations that prohibit unapproved apps from tracking an employee's location.