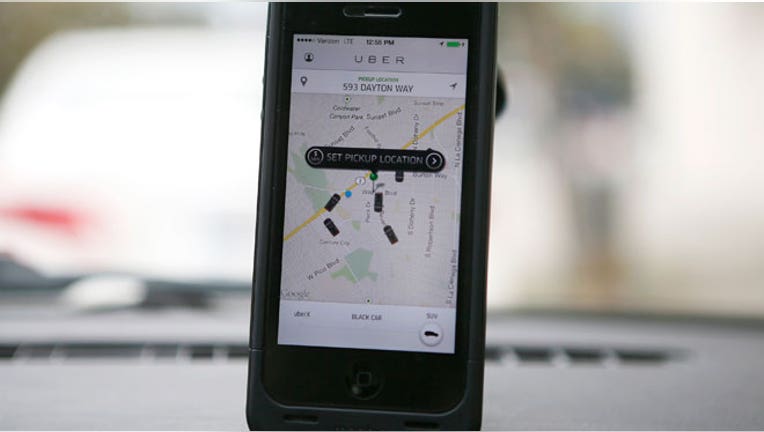 The Wall Street Journal is reporting that Uber, the car service app, is in the process of raising up to $2 billion in venture funding at greater than a $50 billion valuation, which would make it the world's most valuable startup. Uber was previously said to be valued at $41.2 billion.
San Francisco-based Uber has already raised nearly $6 billion since its founding in 2009. CEO Travis Kalanick and his team have used the funding to expand their service in metropolitan areas throughout the U.S. and around the globe.
Once called "unicorns," for their scarcity, nowadays it is commonplace to have startups valued at $1 billion.  There are an estimated 90 billion-dollar startups right now, with many past the $10 billion mark, including Airbnb, Snapchat and Pinterest.
"If you're a technology company that is a perceived winner in a massive space, there is seemingly limitless capital available," said Anand Sanwal, CEO at CB Insights.
"Since it's not just traditional VCs investing in late-stage private rounds any more, the availability of capital at strong valuations is ample," said Shri Bhashyam, founder at EquityZen, a firm that facilitates share transactions for pre-IPO companies. Some startups "are taking advantage of that to build up their coffers and defer an IPO."
With sky high pre-IPO valuations and record highs at the Nasdaq not seen since the dot-com boom days, some are questioning whether we are in the midst of another tech bubble.
If a company like Uber, which is not yet profitable, fails to go public, investors could be at a loss.
"At a $50 billion valuation, that leaves few potential acquirers," said Atish Davda, CEO at EquityZen.
Facebook (NASDAQ:FB) was previously the only company to achieve a $50 billion valuation before going public. Unlike Uber, the company had profits of $600 million.
But Uber's largest international competitor, Gett, maintains that top valuations for car service startups are justified. "The transportation market size represents a significant percentage of worldwide GDP," said Shahar Waiser, CEO of Gett.  "Both local and global champions are clearly on track to own this space," he said referring to the apps that are taking a portion of the taxi and limo marketshare.
Other competitors in the "e-hail" app space include Lyft, Sidecar and various regional players.  There is also speculation that Google (NASDAQ:GOOGL) is working on a competing service to use when its self-driving cars come to market.
Uber investors are "probably paying for a lot of future expected growth today so the company has to ultimately deliver upon those expectations," said Sanwal.  But it looks like their current growth is giving them and the investors comfort that they will be able to deliver."