Is This the Real Reason Restaurants Are Losing Customers?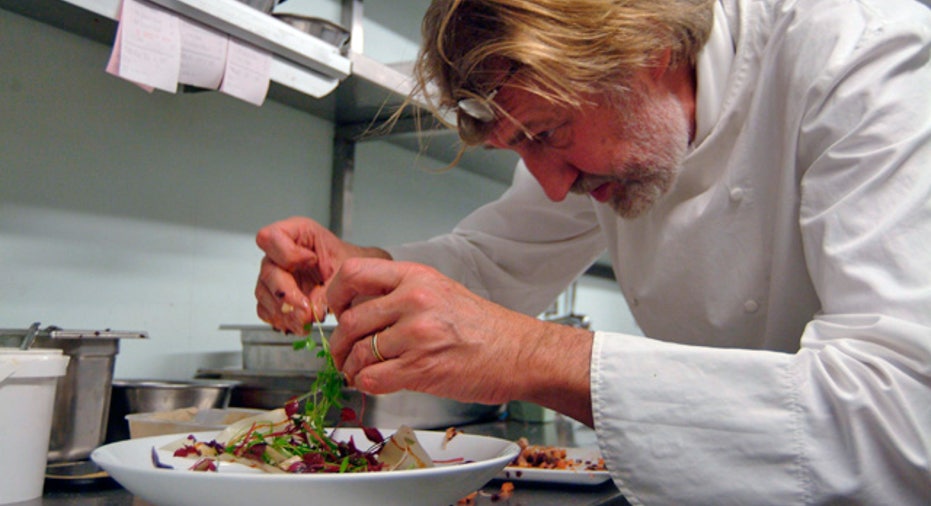 Is the restaurant industry about to enter into a recession? Some analysts think so.
According to this recent piece from the National Restaurant News, "industry same-store sales are falling at such a meaningful rate that they're signaling not just an industry-wide problem, but could be a 'harbinger' for a full-blown recession next year." Industry analyst Paul Westra has already downgraded 11 restaurant chains, saying that that the fall "reflects the start of a U.S. restaurant recession" and that it "may also represent a harbinger to a U.S. recession in early 2017."
Recently announced earnings results reported by many well-known eateries seem to justify Westra's prediction. Ruby Tuesday announced falling revenues and the closure of 95 locations.  Wendy's reported lower profits and revenues. Both McDonald's and Burger King's sales growth missed estimates. Shake Shack posted softer increases in its same-store restaurant sales. Fogo de Chão's results were disappointing. And the National Restaurant Industry's closely watched Restaurant Performance Index has "flatlined" over the past few months. None of this is great news for small and larger companies in the trade.
But there are, however, a few interesting bright spots to report.
Tropical Smoothie Cafe, a health-conscious smoothie and sandwich chain reported a 6.4 percent increase in same-store sales and signed franchise agreements to develop 80 new cafés across the U.S. all within the first half of the year, according to Charles Watson, the company's Chief Development Officer. Carl Howard, the CEO of Fazoli's, a fast casual Italian chain with about 220 restaurants nationwide, said that the company had another strong July and has seen 13 consecutive quarters of same-store sales growth.
Old Chicago Pizza & Taproom, a casual dining chain with more than 100 locations nationwide is "beating the industry in guest counts by 4% to 5% over the past year" per its President, Mike Mrlik. The 500-location seafood chain Captain D's recently recorded its third consecutive year of all-time record Average Unit Volume (a popular industry metric) as well as its 19th consecutive quarter of positive same-store growth, with sales above industry averages, according to its president and CEO Phil Greifeld.
Do any of these executives, who represent more than a thousand stand-alone eateries around the country, think the industry is heading toward a recession? No. A "stabilization of demand" (as one CEO put it) is certainly happening. A strong U.S. dollar and competition from grocery stores is also taking a bite. And so are rising wages, healthcare and benefits costs. But each of these executives are bullish about their company's future and for one big reason: their business model.
These chains are franchises. And the franchise industry is strong – such that many believe it will be this model that will see the restaurant industry through both good times and bad. The International Franchise Organization predicted earlier this year that franchise businesses will add 278,000 jobs in 2016 for a total of 9.1 million people employed - a 3.1 percent growth over 2015. The organization also predicts that the industry will generate $552 billion in Gross Domestic Product - a 3% increase over last year. Why? The restaurant executives I spoke to all believe that it's the franchise model (and their customer focused approach) that has contributed to their own companies' continued growth, even amidst the tepid results posted recently by the industry.
"Our franchisees have enabled Old Chicago's expansion into more markets across the country at a faster rate," Mrlik told me. "That's because our franchisees know their markets very well, so this model is extremely efficient for finding the best location and working with top talent to ensure a successful restaurant."
Captain D's Greifeld agrees. "The franchise model is ideal for the restaurant industry. The strength of our brand and the level of support is something an independent chain cannot achieve. It's a reason why some restaurant chains continue to grow while there has been a contraction with independents."
It's not just franchising, of course. The people running these successful chains have worked hard to build customer loyalty by spending on technology, frequently introducing new products and investing in training (and compensation) programs so that their people can deliver the best service possible. And of course, getting the basics – good food, and an affordable price – right.
Yes, some of the more well-known and publicly held restaurants, like McDonald's and Burger King, use the franchise model and they've been struggling. But many feel that it is this same model – if implemented the right way – that will be the key behind avoiding a significant industry downturn in the months and years to come.