Is the Walmart Credit Card Gas Discount a Good Deal?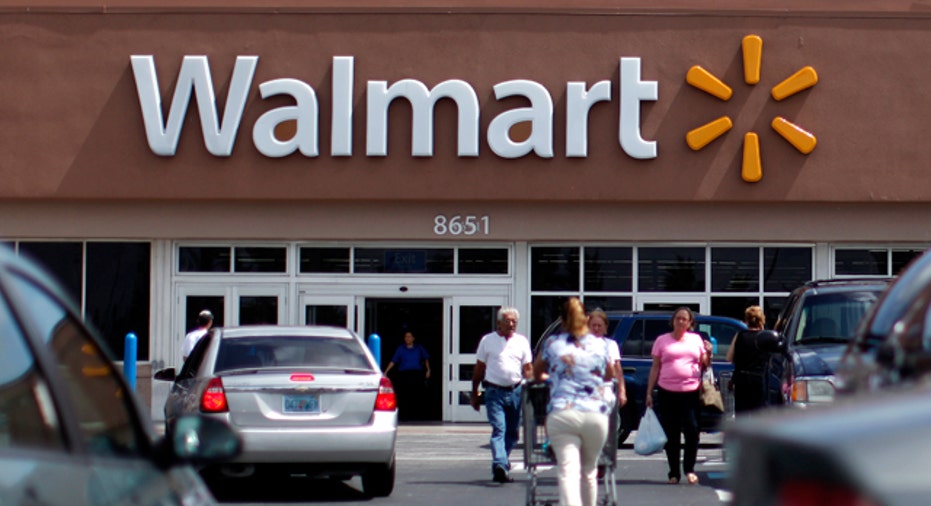 Walmart, if you haven't heard, is offering consumers discounted gas this summer.
Easy to understand why you might want to spend some of your hard-earned gas dollars to drive out to Walmart and get it, and it could definitely be a helpful financial assist for many Americans, but here's what you need to know, if you're thinking about it.
The deal: Walmart is discounting its gas, 10 cents off per gallon, at Walmart and Murphy USA stations when purchases are made with a Walmart credit card, a Walmart gift card or a Walmart MoneyCard.
How long this deal lasts: Until Sep. 30, 2011.
Where available: It's only available in 18 states. Arkansas, Georgia, Idaho, Illinois, Indiana, Iowa, Kentucky, Louisiana, Michigan, Mississippi, Missouri, New Mexico, North Carolina, Ohio, South Carolina, Tennessee, Texas and Virginia. The rest of you? Unless you live near the state line, you may have to pass this one up.
The pros:
* No store purchase required. You don't have to buy anything in the store to get the deal, whereas at some grocery stores and warehouse clubs that have similar programs, you have to spend plenty inside before you begin to see any reduction on gas outside.
* There is no annual fee, so it's not like you have to spend $100 before you start seeing any savings at the pump, and with the Walmart Discover card, you get 1% cash back on purchases, which is also something to consider. (On the other hand, there are plenty of gas cards without annual fees that offer 3 to 5% back on gas and grocery purchases, as well as other rewards cards that may be better choices for you.)
The cons:
* MoneyCard has high fees. If you want to get WalMart's reloadable prepaid card solely to participate on this gas deal, don't. Unless you load $1,000 on it, each month, you're facing a $3 fee to get the MoneyCard, a $3 reloading fee and a $3 monthly maintenance fee, all of which will likely wipe out all or most of what you're saving. Some people like prepaid cards, but they don't add up as a way to save money on gas in this instance.
* Credit cards have high APR. Meanwhile, both the Walmart Credit Card and their Walmart Discover card charge a 22.9% APR. Not a big deal at all if you pay off the entire bill every month. But it is a big deal if you don't pay it off, and you applied for the card because you wanted to save money on gas. The interest on the revolving debt will probably wipe out any savings you find at the pump.
* Watch out for late fees. Another factor to consider if you're already financially struggling and thus inclined to save money on gas. If you're late with your payment, that $35 late charge will almost certainly negate your savings at the pump. And if things do go badly, and you're carrying revolving debt and paying late fees, that credit score of yours is going to get dinged, which could cost you in the long run the next time you buy a car, or get another credit card and so on. None of this is to suggest that this is a bad deal, just that it's not a deal worth rushing into without some thought first.
If you're not sure what to do, thread the needle
If you really want to save gas with Walmart but are reluctant to get a Walmart credit card solely to save on gas, the safest course of action is to buy the gift card, which doesn't have fees, and use that to save money at the pump.
What's the catch? None, and for that, Walmart should be applauded. Sure, Walmart hopes that when you're in the store, buying the card, that you'll also pick up a can of soup or decide to purchase a set of tires. But you don't have to. And if you do, hopefully you needed whatever you're buying, anyway.
The original article can be found at CardRatings.com:Is the Walmart credit card gas discount a good deal?