Is the US Postal Service Helping Deliver America's Drug Epidemic?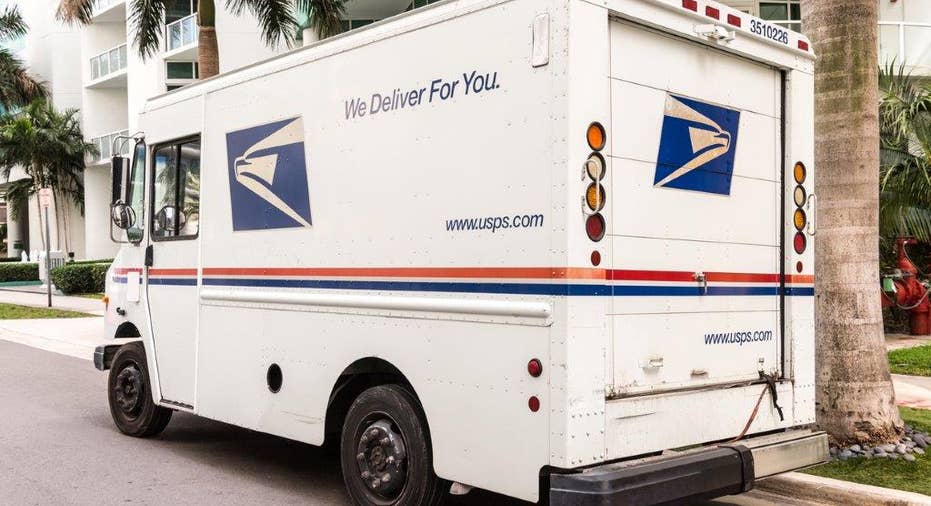 Tom Ridge, the former Homeland Security secretary and Pennsylvania governor, argues that the country's growing drug problem can't be cured until the U.S. closes loopholes in the postal system that allow illegal and deadly synthetic drugs to be shipped – undetected -- through the regular mail.
"[Drug dealers] are sending drugs through the domestic postal service in packages that are not required to provide the same electronic data that they would have to provide if they sent them through a private express carrier like FedEx (NYSE:FDX), UPS (NYSE:UPS) and DHL," Ridge told FOX Business.
According to Ridge, who is also a member of a bipartisan coalition called Americans for Securing All Packages, a majority of these illicit drugs, including designer fentanyls— the highly addictive opioid which is similar to morphine but is 50 to 100 times more potent—are being mailed to the U.S. from China.
"China is the major culprit. It's open season there. Just send it through your postal service and chances are it will get through without detection—which is lethal," Ridge said.
America's death toll involving drug overdoses—particularly opioids—has quadrupled since 1999, with more than a half a million lives lost to ODs since then, according to the CDC.
President Trump has created a special drug task force to combat the nation's addiction crisis during his first 100 days of office. While on the campaign trail, he addressed the potential for illegal drugs being delivered via the mail.
"We will close the shipping loopholes that China and others are exploiting to send dangerous drugs across our borders in the hands of our own postal service. These traffickers use loopholes in the Postal Service to mail fentanyl and other drugs to users and dealers in the United States. A Trump administration will crack down on this abuse, and give law enforcement the tools they need to accomplish this mission," Trump said last October during a campaign rally in Portsmouth, New Hampshire.
Some lawmakers in Washington are again circulating legislation they say will close any loopholes, and tighten international shipping security checks.
In February, Sen. Rob Portman (R-OH) reintroduced a bipartisan bill called the Synthetics Trafficking & Overdose Prevention (STOP) Act "to amend the Tariff Act of 1930 and ensure that merchandise arriving through the mail shall be subject to review by U.S. Customs and Border Protection and mail must require advance electronic information."
A spokesperson for the U.S. Postal Service told FOX Business that they share the same goal of those calling "for expanding efforts to keep illicit drugs and other dangerous materials out of the hands of the American public and maintaining the safety of our nation's mail system."
USPS told FOX Business it has already been enforcing new regulations set in place earlier this year by the Universal Postal Union (UPU) to enhance its ability to require foreign posts to send electronic data.
"For example, the Postal Service is working with Customs and Border Protection to pilot a program called Air Mail Advanced Screening to aid in the effort to detect foreign-origin contraband. The USPS is also collaborating with other foreign postal operators to increase the proportion of electronic data on inbound international postal shipments. This has been a key priority for Postal Service management and we are actively pursuing this agenda in multiple fora and bilateral negotiations with foreign postal operators," USPS told FOX Business.