Is the Social Security Trust Fund Running Out of Money?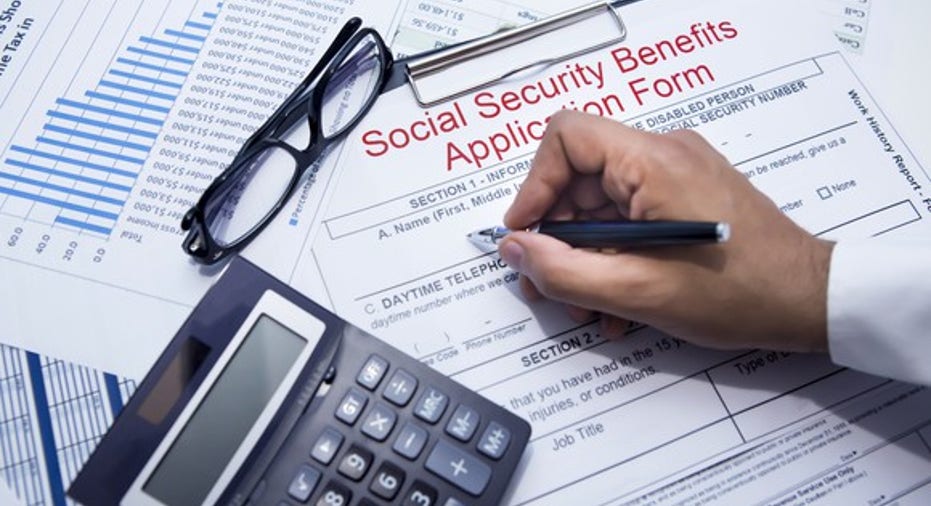 The Social Security trust fund, which contains the reserves of the Old-Age, Survivors, and Disability Insurance programs, is a political hot topic. Despite the popular misconceptions, the Social Security trust fund, which is fueled by payroll taxes on wages, isn't running out of money -- at least not yet.
The facts about the Social Security trust fund
The Social Security trust fund is actually two separate funds -- one for Old-Age and Survivors Insurance (OASI), and one for Social Security Disability Insurance (DI). However, both funds are typically combined when discussing the financial state of Social Security.
According to the 2016 Social Security Trustees' Report, the trust funds have reserves of more than $2.8 trillion. Although benefits are expected to cost more than the payroll taxes coming in, Social Security's combined income from payroll taxes and interest earned on these reserves is actually expected to exceed total costs through 2019. In other words, the trust funds are actually growing, and are projected to do so for the next three years.
Beyond 2019, however, is a different story. After this point, Social Security will begin to run a deficit, and trust fund assets will need to be redeemed in order to meet benefit obligations. The annual deficit amount is projected to increase sharply, and the trust funds are expected to be completely depleted by 2034.
While this is indeed troubling, it's important to point out that even if the trust funds were to run out, incoming payroll taxes will still be enough to pay about three-fourths of benefits. So, as aworst-case scenario, your Social Security benefits would be cut by 25% after 2034.
How we can prevent the trust fund from running out
There are two main ways to increase the solvency of Social Security: cut benefits or increase taxes.
As far as benefit cuts go, across-the-board cuts are extremely unpopular, but there have been some other proposals, including:
Cutting benefits for high-income or wealthy retirees
Increasing the full retirement age to 68, or even 70
Using a slower-growing index to calculate cost-of-living adjustments (COLA)
On the other side, there are two main proposals for increasing taxes:
Increase the payroll tax rate from 6.2% to 7.2% or even 8.2% for employers and employees, gradually over a period of several years.
Increase the cap on Social Security taxable wages, or eliminate it entirely.
There's also the possibility of finding funding from another source. For example, Republican presidential candidate Donald Trump has suggested redirecting some foreign aid money that we currently send to hostile countries into Social Security's coffers. Of course, this is just one example, and there are plenty of potential funding sources that could be explored.
In a nutshell, there are several possibilities for preventing the Social Security trust fund from running out of money before it's too late.
What will be done?
Social Security is extremely important to retirees, both present and future, and 85% of Americans say that Social Security benefits now are more important than ever, so I'd be willing to bet that something will be done to fix the problem.
As far as what the exact package of Social Security reforms will be, it's anyone's guess at this point. Solutions involving tax increases are popular, so they're likely to be included in one form or another. On the other hand, benefit cuts are opposed by the majority of people in all income levels, age groups, and political affiliations, so it may be tough for any cuts to gain political traction.
In fact, a recent study (link opens PDF) found that the most popular reform package involved eliminating the taxable earnings cap, increasing the Social Security tax rate to 7.2%, and increasing COLA and the minimum Social Security benefits.
The bottom line is that the Social Security trust fund is projected to run out of money, but it isn't expected to happen for another 18 years. So, there's still time to get the program back on track.