Is the rise of robots killing the American worker?
They make your clothes, cook your food, even clean your home – robots.  The automation boom is on the rise and has touched every industry.
It's estimated that by 2019 there will be 2.6 million robots in the workforce, a 12% growth rate between 2016 and 2019, according to an International Federation of Robotics (IFR) report.
A Brooklyn New York based 3D printing company, Voodoo Manufacturing, saw the need for production and embraced the idea of robotics in their day-to-day factory. Voodoo recently revealed Project Skywalker, a robotic arm that "harvests" completed printed model plates. 
"Every employee in the factory creates a certain number of print hours every week, today it is about 100 hours per employee.  So the hope is by deploying a robotic arm in our factory, we can turn 1000 hours a week into 10,000," Jonathan Schwartz Chief Product Officer and co-founder at Voodoo Manufacturing tells FOX Business. "We will both be making our employees more effective, but we are also being competitive on cost with China and therefore we can hire new employees and grow the team."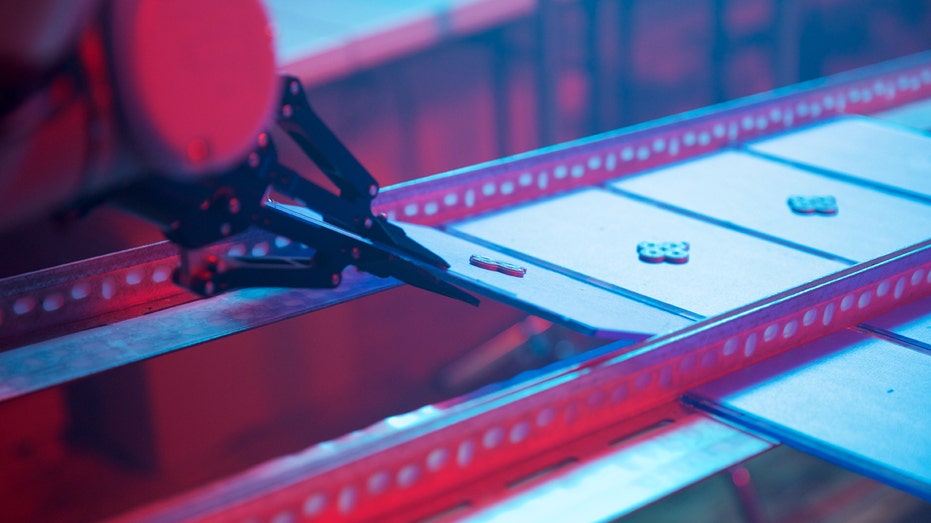 Despite misconceptions, it has been proven that labor demand has increased due to computerization, reports the IFR. Thanks to Skywalker, Voodoo Manufacturing says they can keep their factory humming 24/7.
"Initially, manufacturing left the U.S. because labor was cheaper overseas, and that was the big factor which made companies manufacture in China or other countries. But now with automation technology we can actually compete on cost with overseas factories and bring that production back home and employ people who are not in those positions," adds Schwartz.
Skywalker is known as a universal "off-the-shelf" robot but tailored to work specifically for Voodoo's needs.
"Our goal is to continue to grow, introduce technologies that help us leverage the people who work here and provide a really competitive manufacturing solution to what companies are providing overseas."
Be sure to watch Schwartz full interview about and see Project Skywalker in full action!