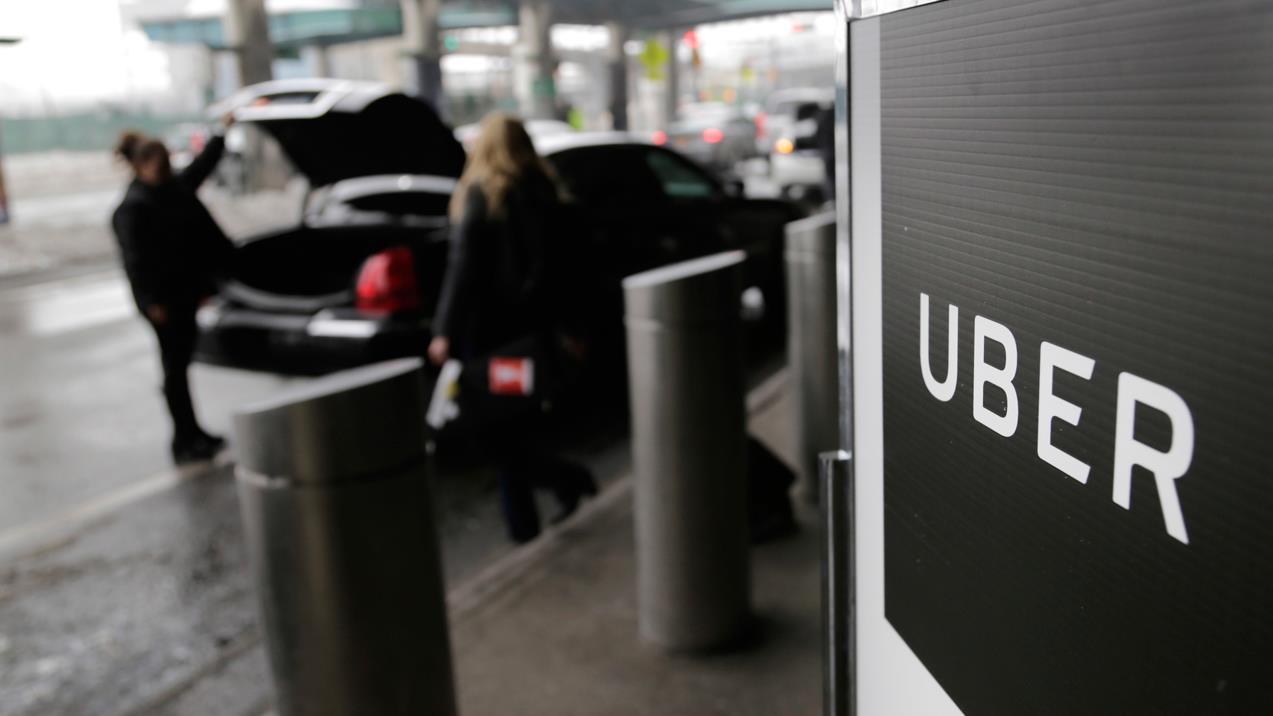 Uber and Lyft lost their battle with New York City on Wednesday, and customers may be next as the ride-hailing companies warn it could lead to higher prices and longer wait times for riders.
On Wednesday, the New York City Council voted to become the first city in the U.S. to cap ride-hailing services, with plans to freeze new vehicle licenses for one year while it studies the impact on the industry.
The news was a huge blow for both Uber and Lyft which have been able to disregard state laws and ignore the impact its services had on major cities to further its growth, transportation analyst Bruce Schaller tells FOX Business.
"They needed to pay attention, not to just the customers, but the cities in which they operate," Schaller says. "My advice to them is don't be like Facebook and Airbnb and ignore the impact that they are causing in cities or they will wind up like Mark Zuckerberg speaking in front of Congress. This news is definitely a step in the right direction."
According to Schaller's data, ride-hailing services have actually made traffic worse in big cities like New York, which is contrary to many of the companies' claims.
Both Uber and Lyft released statements following the news of the cap saying it's going to cause unnecessary stress for consumers.
Lyft's vice president of public policy, Joseph Okpaku, said these sweeping cuts will "bring New Yorkers back to an era of struggling to get a ride, particularly for communities of color and in the outer boroughs."
While an Uber spokesperson said the move will "threaten one of the few reliable transportation options" in the city. Both also hinted the block could lead to higher prices for users.
Still, Abbey Stemler, assistant professor of business law and ethics at Indiana University's Kelley School of Business, cheers Wednesday's vote, telling FOX Business that this is not only a "win" for taxi drivers but for local governments as well.
"New York City is leading the way in thoughtful responses to Uber and the sharing economy at large. The city is no longer being bullied or influenced by the rhetoric promulgated by these firms," Stemler says.
She adds that companies like Uber, Lyft and Airbnb often don't have to internalize the cost they inflict on society and New York's move is to ensure that tech firms do not simply operate under their own terms anymore.
"I think cities and towns across the country will now feel empowered to resist the political pressure manufactured by ride-hailing companies," she adds.
But on the flip side, venture capitalist Bradley Tusk, who has been the brains behind Uber's rise in New York City, tells FOX Business the news "was almost inevitable" once Dara Khosrowshahi became the company's chief executive last year.
"Dara was brought in to calm things down, avoid confrontation. In some ways, that's proven useful. But when you're in a tough situation like New York and you need to win a bare-knuckle fight, it's no longer in their DNA to be able to take on or win these fights. They never really had a chance. [It's a] different company now," Tusk says.