Is Tech the Way to Get Higher Education Back on Track?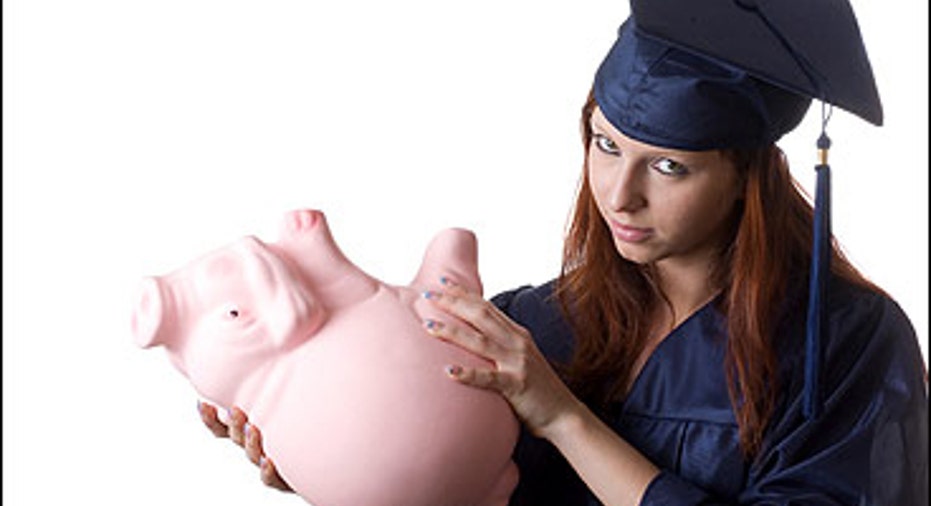 It seems everyone is squawking about higher education these days.
Tuition costs are spiraling  and on top of that, student loan default rates are soaring. Cumulative student loan debt totaled $848 billion on outstanding principal and interest balances for Direct Loans, FFELs (Stafford Loans), and Perkins, according to the National Center for Education Statistics (NCES) in its most recent Sept. 30 report, which doesn't take into account private loans.
What's more, experts say students are taking too long to earn a degree. NCES also reports approximately 56% of college students are taking six or more years to graduate.
"Many American students spend way too much time to complete college," says Margaret Spellings, who served as secretary of education under former President George W. Bush. She adds students "zigzag through school" taking redundant or non-relevant courses  or are transferring and losing credits.
But here's the real problem: When students do finally graduate, human resource professionals say they are ill-prepared for workplace demands.
"The academy has not kept up with the private sector," claims Spellings, who notes that academia does not have the funding—and oftentimes not the motivation—to change the system and adapt to the needs of the times.
"The best innovation is external to the institution," she says. "Disruptive change comes from the outside, where funding and advanced innovation builds a better mousetrap."
The White House is singing a similar tune. Within the past two weeks, President Obama and his Secretary of Education, Arne Duncan, met with 12 mostly public-university college presidents, many who are already using outside sources to bring innovation to their institutions and teaching processes. Joined by leaders of two nonprofit education organizations, the group's goal was to discuss how to curb the rising cost of college and improve graduation rates as well as identify the role the federal government would play in that process.
The need to pursue bold and innovative solutions to help more Americans attain a higher education at an affordable price has become more prevalent, prompting many entrepreneurs to launch online tools and even schools to help combat the problem.
Roadmap to graduation
MyEdu is an online tool aimed at helping students better plan and manage their college experience. It was originally founded in 2008 as Pick-a-Prof, a website that allowed students to rate their professors; the following year the Internet startup was rebranded as MyEdu and its mission became more comprehensive. Through tools that track students' course requirements each semester, provide detailed degree planning and rate faculty members, the site aims to improve students' return on education by increasing graduation rates and decreasing the time it takes to earn a diploma.
"Going to college is much like investing in your portfolio; you have to keep an eye on how much return you're getting on your education investment," says Frank Lyman, MyEdu's senior vice president.
A recent MyEdu user survey showed positive return on investment (ROI) for students using the site. It showed 93% have a GPA of 3.0 or higher (most range between 3.67 to 4.0) and twice as many users graduate on time as compared to the national average, saving approximately 20% of college costs by avoiding extra semesters.
The company has 800 public university clients for which it gets information on class schedules, degrees, courses and professors. The company also inputs general information which it gleans from public information requests from thousands of other institutions.
"The more information we can put into MyEdu the more we can provide to students in a customized dashboard which illustrates a student's progress-to-goal," Lyman says.
Students can run a calculation evaluating their class grade point relative to class time to determine and set their future schedule to hours at which they perform and learn best.
They can also track long-term and short-term grade point average to ensure they are meeting their requirements for graduation as well as for financial aid or sports participation.
The site also allows users to share customized data with parents and advisors, which can help develop long-term academic plans.
Bargain prices
With college tuition prices easily outpacing inflation, a college education is becoming harder for students and families to afford.
StraighterLine's founder and CEO Burck Smith says that business policy changes in universities could go a long way to curbing escalating costs. Launched in 2008, StraighterLine's brand of distance learning offers an innovative pricing structure unfettered by the capital expenditures and overhead of running a university.
StraighterLine's innovative subscription-based business model offers for-credit online courses online for $99.00 per month plus a $39 per course registration fee to take as many courses as users can manage.  The site also offers 10 courses for a single fee of $999.
Because StraighterLine does not offer a full degree program it is considered a non-accredited school, but the program has struck agreements with about 30 accredited degree-granting institutions that guarantee transfer credit for StraighterLine users. A large number of nonpartner colleges also accept the company's American College Education-approved transfer credits.
Students can save 90% in tuitions costs compared to the first year or two at many colleges, Smith claims. Online classes also offer flexibility, allowing students to study at their own pace, which can be a real benefit for non-traditional students who are balancing family, career and education.
Currently, StraighterLine offers 31 entry-level college courses online, and Smith says all courses come with on-demand online tutors that are available up to 24/7. Advisors are also provided for nonacademic issues as well.
e-books go to college
The cost of school doesn't end with tuition. There's still the cost of books, which can run several hundreds of dollars each semester.
The onset of digital tablets, now a preferred reading method for students and faculty, means five-pound textbooks are going the way of the dinosaur and more course materials are becoming digital.
CourseSmart , which was founded in 2007, works with the leading publishers in higher education to provide digital copies of course materials and required reading.
Jill Ambrose, CourseSmart's chief marketing officer, says users save 60% when using digital copies when compared to print, and that the company affords immediate access to course offerings and technology ecosystems in most U.S. schools.
She also claims users also increase their productivity. "Digital devices save study time, on average up to two hours a day," she says, noting CourseSmart believes this allows better grade-point focus, perhaps even more efficient, faster degree completion.
Students can digitally highlight and annotate notes, cut and paste, and input into a PowerPoint presentation, Ambrose says.  An eResources feature provides online homework quizzing and a real-time grading feature.
Currently up to five different digital devices host content: home or school desktop, laptop, smart phone and Android and iPad tablets. Data is synchronized via a cloud in which student notes and content are stored, enabling work while on- and-offline.
CourseSmart offers an accessible reading platform for students and faculty with vision impairments and the platform is compatible to most screen readers.