Is Short-term Care Insurance Right for You?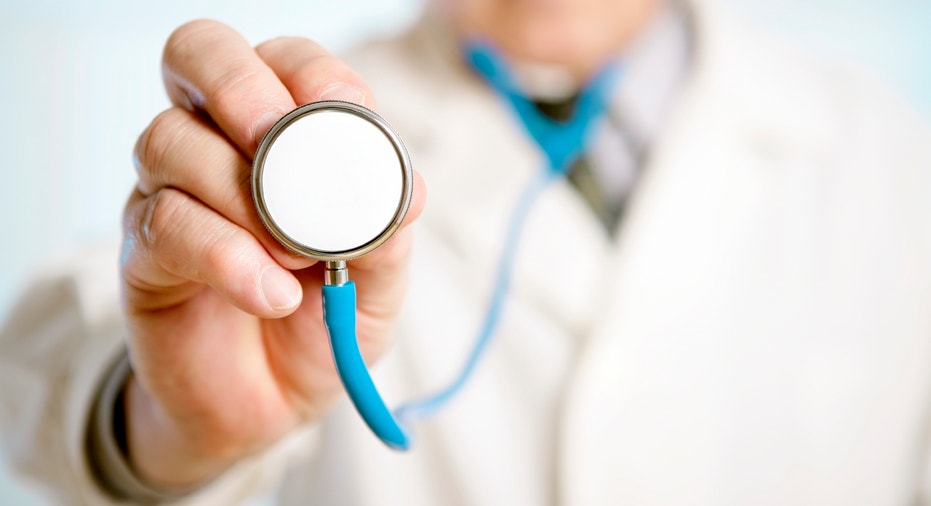 As insurers hike premiums and make it harder to qualify for long-term care insurance, an alternative is gaining steam: short-term care insurance.
Like long-term care insurance, short-term policies typically cover home care, assisted living and nursing homes when you can't take care of yourself. But instead of paying for years of care, short-term care insurance, also known as recovery care, typically provides benefits for 12 months or less.
"We've actually been marketing them for 10 or 15 years," says Brian Millsap, Bankers Life and Casualty Co. vice president of product management for long-term care. "They've been enhanced and updated over time, and recently they've become a larger share of our business than long-term care insurance."
Why buy short-term care insurance?
Among the biggest selling points of this limited coverage: price.
Premiums are lower than long-term care policies because of the shorter benefit periods. A 68-year-old on average would pay $1,110 a year for a 180-day Bankers Life short-term policy providing $140 in daily benefits, Millsap says. (See: "5 tips for buying long-term care insurance.")
Simplicity could be another advantage for some buyers, says Murray Gordon, founder and CEO of MAGA Ltd., a long-term care insurance agency in the Chicago area. Gordon points to MedAmerica Insurance's Co.'s product, Transitions, which was launched in April 2012. The short-term product has no riders, except for a simple-inflation protection rider. (A compound-inflation protection rider is offered in a handful of states.)
And the application process is faster and simpler, compared to the process for long-term care insurance, which is getting increasingly complex, he says. Genworth Financial, one of biggest long-term care insurance players, started requiring paramedical exams for long-term care insurance applicants, effective April 15 of this year, Murray says. (See: "Leaner and meaner: 7 long-term care insurance changes you need to know.")
MedAmerica requires cognitive screening for applicants 50 and older, and it reviews prescription drugs applicants take. But generally the company doesn't order medical records or face-to-face interviews for relatively healthy people applying for its short-term care product. (See: "Understanding life insurance table ratings.")
Insurers offer a choice of benefit periods for up to one year. Bankers Life, for instance, offers short-term policies for 90, 180, 270 and 360 days of coverage. The most popular daily benefit amount is $140, Millsap says.
MedAmerica's Transitions product is unique because it offers a pool of money for benefits, says Tricia Burnett-Mooneyhan, MedAmerica's director of marketing and communications.
Say, for instance, your policy has a $100 daily benefit for 365 days. But you use only $75 a day for care. That $25 a day you don't spend can be used even after you've received care for 365 days.
The triggers for benefit eligibility for short-term care insurance generally are the same as they are for long-term care coverage. The policy pays for care when the insured can't perform at least two of six "activities of daily living" without help - eating, bathing, transferring in and out of a chair or bed, dressing, toileting and continence - or has a cognitive impairment.
Shorter waits for benefits
But unlike long-term care insurance, which has a 90-day elimination period before benefits kick in, short-term care insurance elimination periods are shorter.
For some buyers, short-term care policies are a good addition to traditional long-term care insurance because they provide some protection for that 90-day period when you need care Burnett-Mooneyhan says.
MedAmerica is seeing strong interest for its short-term product
"A lot of folks shy away from long-term care insurance because they think 'Oh, it will never happen to me,' or it was not affordable to them or they had problems qualifying." she says.
Most buyers of Transitions she says, are 65 and older, although the company wants to market to younger people and is looking at offering the product to brokers who market benefits to employers.
Gordon says short-term care insurance is a special niche in the industry and it could be a decent alternative for people who don't have enough income to pay for long-term care insurance. It also could be a good supplemental insurance product for employers to offer, he says.
Millsap says short-term care insurance is a good fit for Bankers' core customers - middle-income people who don't have huge estates to protect but still want some protection.
"In almost every case, some protection is better than no protection," he says.
As with any insurance purchase, Gordon urges consumers to research companies carefully. Some insurers are much easier to work with when it comes time to file claims than others. Look at company track records for complaints, and work with an agent who knows the reputations of different insurers.
The original article can be found at Insurance.com:Is short-term care insurance right for you?