Is Self-Publishing in Your Marketing Plan?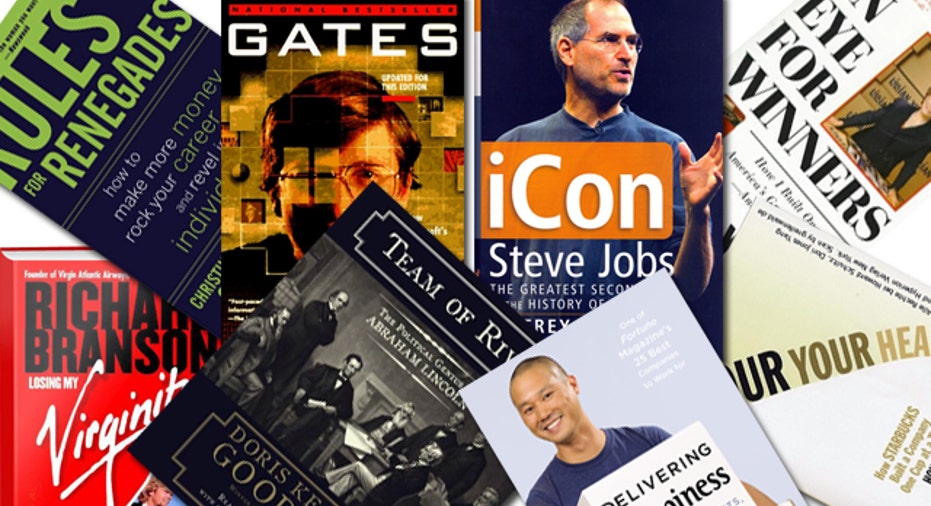 If you're looking for a new way to position yourself as a respected expert in your field, self publishing may be a worthwhile endeavor. Many small business owners are discovering that self publishing is the one of the most effective ways to establish themselves as experts and build marketing momentum for their company. In an age of short form marketing messages – from Facebook to Twitter to mobile apps – self publishing might be the in-depth, nuanced and detailed form of communication your customers are looking for.
And while publishing your own book can be costly up front, those who've done it say that the rewards have been worth the cost.
Nancy Shenker, founder and CEO of theONswitch, a marketing company, began self-publishing in 2010 with a series of business comic books. went from publishing her own books to creating a publishing imprint of her own, called nunu media.
"I prefer to call it 'indie publishing,' taking a page from the film industry," she said. She's just published her third book, "Don't Hook Up With the Dude in the Next Cube: 200+ Career Secrets for New Grads."
Becoming a self-published author has had a fairly dramatic impact on her business, she said.
"Almost immediately, I saw a huge increase in speaking engagements, including many paid engagements," said Shenker.
Annie Searle, principal, Annie Searle & Associates LLC, a risk consulting and research firm, said she, too, experience significant business benefits from publishing her own book.
"It is hard to find the time and focus, but it really can help take your business to another level," she said.
She has self-published one book, "Advice From a Risk Detective," and is working on a collection of research notes that she will also self-publish using Amazon's CreateSpace.
She said there was a learning curve with her first self-publishing project.
"I learned a lot in terms of the type of people to work with me," she said. "The person who does the cover design is different from the person designing the inside of the book."
Know your goals
The decision to self-publish is a business decision, but small business owners should not necessarily look to make a fortune selling their book.
"You can make money, but you should have a strategic objective that has to do with your business, such as differentiating yourself from your competitors, raising awareness for your product or building traffic," said Peter Winick, founder and CEO of Winick Enterprises, Inc.- Thought Leadership Leverage, a management consulting firm.
"If I'm looking for a real estate agent, attorney, accountant, for example, and all things being equal, potential clients are likely to look favorably on you as a published author," he said.
But that can backfire if you cut corners on quality, he said. "There is a lot of garbage out there," he said. "There is no excuse for putting out a poor product, and if the product is poor it will reflect negatively on your business."
You don't, for example, want something that looks like you printed it on your home computer.
"Get advice from professionals on fonts and size of lettering, graphics, artwork, spacing," said Alan Weiss, president of Summit Consulting Group, a consulting firm that offers self publishing services. He has published 32 books through both traditional and self-publishing channels.
Self publishing is not appropriate for every business or industry, Weiss said. "While in traditional publishing the wider the audience the better, self publishing works well for certain targeted circumstances when you have specific information to offer to a specific demographic."
Weigh the cost vs. benefit
While self-publishing can boost your credentials and prominence in the industry, business owners have to weigh the costs associated with the project, Weiss said. The total costs can be more that $35,000.
"It can be $1,000 to $1,500 for a soft cover book that is printed on demand and $8,000 or more to print a hard copy book with 2,000 copies," he said. "The final figure depends on if you hire someone to help you write the book and who you hire to do the editing, graphics, production and other things that go along with publishing a book."
In order to make sure that publishing your own book has the potential to benefit your company, you should do the math first, say those who've done it.
"Develop a tight profit and loss plan before you start writing/producing and make sure you're allowing enough money in your budget for effective marketing," Shenker said.
Weiss suggest buying lists from local, state and national industry associations in order to market your book. "Also, talk to people who are your target audience and ask them, 'How would I get a book like mine in front of someone like you?'"
Another cost potential authors should consider is the price of promoting their book to the media, including copies for reviewers and other journalists interested in covering the book. "Even though I am a professional marketer, I hired a book publicist to help me with promotion," Shenker said.
Traditional publishing changes
One factor driving the self-publishing industry is the fact that many traditional publishing houses no longer put much marketing muscle behind their books unless they are by best-selling authors. "You get a tiny advance and no marketing," Winick said.
Even authors that have previously had books with major publishing houses have gone the self-publishing route. Larry Kane, a long-time news anchor in Philadelphia with several nonfiction works published, including "Larry Kane's Philadelphia" (Temple University Press, 2000) and several books about his time as a reporter covering the Beatles, could not find a publisher for his first fiction work, "Death by Deadline."
"Admittedly, it didn't have a lot of national traction, as it was a story centered on local newsroom intrigue and political deception, so I decided to go the self-publishing route," Kane said. "I made a bit of money on it, but I will venture to say that the publishing houses that turned me down lost a lot more."
He used Amazon's CreateSpace and spent about $800 on getting the e-book ready and spend additional money to print copies for friends to hand out. In the end, though, Kane said his self publishing venture was worth.
Copyright 2012 BusinessNewsDaily, a TechMediaNetwork company. All rights reserved. This material may not be published, broadcast, rewritten or redistributed.
Read more from BusinessNewsDaily: