Is Oprah's OWN Chapter Coming to an End So Soon?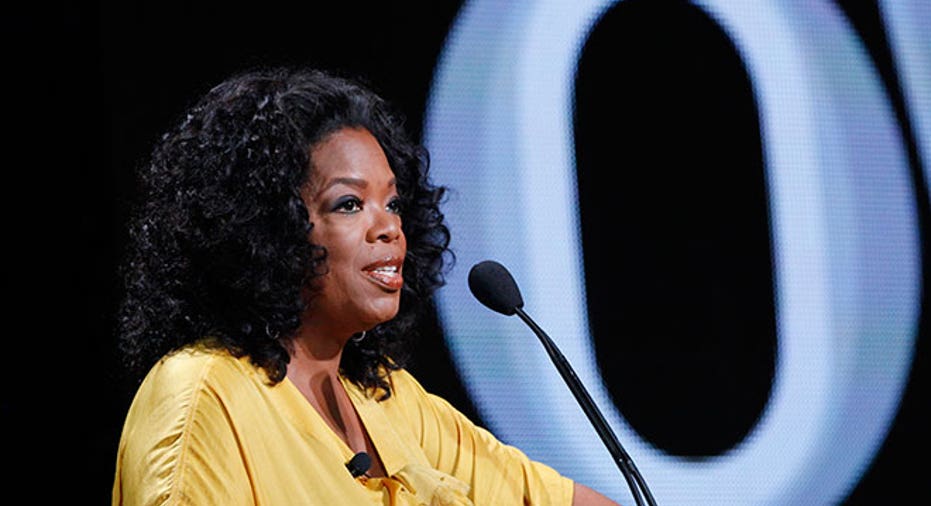 A year after the world's most famous talk-show host hung up the towel on her solo act, Oprah Winfrey is finding the behind-the-scenes work is far less glamorous.
Winfrey's OWN cable network, part owned by Discovery Communications (NASDAQ:DISCA), could lose as much as $143 million this year, on top of the $107 million of negative cash flow it booked in 2011, according to SNL Kagan.
The bleak view comes despite efforts by the network to cut costs, including letting go 30 employees -- or 20% of its staff -- earlier this week and canceling Rosie O'Donnell's show on low ratings.
While those are expected to save the company about $20 million over the next two years, sources close to the matter told The Wall Street Journal, they are also "clear signs that the network is struggling," said SNL Kagan analyst Derek Baine.
While the brand is based around Oprah Winfrey, who "certainly has seen some big successes," it "doesn't seem to be translating" to OWN, said James Dix, a Wedbush analyst who covers media companies including CBS (NYSE:CBS) and News Corp. (NASDAQ:NWSA), which is also the parent of FOX Business.
Questions are mounting over whether the cost savings are enough to save the floundering start-up network.
SNL said there's a chance Discovery might pull the plug on the venture if talks with pay-TV providers scheduled for later this year or early 2013 don't come within Discovery's ballpark figure. The license fees of 20 to 25 cents per sub expected by Discovery may "be unrealistic."
If Discovery leaves the venture, that could be a big problem for OWN, since it relies on Discovery's umbrella of successful networks for an edge in negotiations. Fees often become unbearable as a standalone company, Dix said.
On the other edge of the sword, Discovery doesn't rely on OWN for leverage, therefore, losing the network would not impact its existing portfolio, he said.
"I don't think shutting down OWN would have a material impact on Discover," Needham analyst Laura Martin said, particularly since the network is held off of Discover's balance sheet.
Discovery, which operates several well-known networks including Discovery Channel and Animal Planet, did not respond to FOXBusiness.com for this story. But spokesman David Leavy told TheWrap that SNL Kagan's report was "riddled with inaccuracies and bad information."
The venture is on solid ground and has more business momentum than ever before, he said. OWN has said that since September ratings have increased in the double-digits and viewership has risen to a high of 40 million a month.
SNL Kagan said that despite Discovery's bullish comments to the media, the fact that they moved chief financial officer Neal Kirsch to chief operating officer of OWN may tell a different story.
The network's problems seep deeper than just poor ratings. Negative attention surrounding the company could scare away advertisers and weaken potential carriage agreements and affiliate fees.
"Reining in costs will only do so much to keep Discovery Communications from pulling the plug on the network if ratings continue to remain low," Baine said. "Without a significant ratings boost by year-end, this could be Oprah Winfrey's last chapter in the cable network industry."