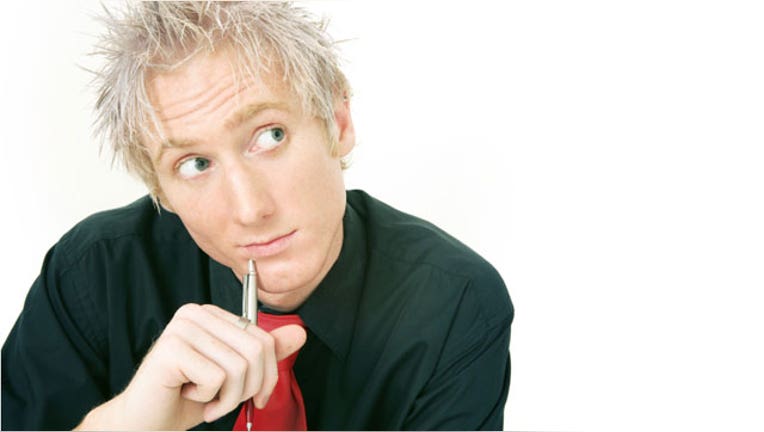 These 4 business concepts are so hot, they're ready to explode onto the market. Could one of these stealth ideas be the next cupcake or food truck craze?
You may be sick of hearing how you can make a fortune in cupcakes, or how selling food from trucks is your ticket to the top — although in some underserved markets, these businesses could still be in great demand.
But if you're like me, you're probably curious about business ideas that haven't established a foothold yet — the ones that could become "the next big thing."
While it's impossible to predict which business ideas will launch a trend, fade quickly or never take off, there are some emerging stealth business ideas that are worth exploring. Here are four ideas currently flying under the radar.
Calling Mr. French
While butlers were a booming business in the (distant) past, there hasn't been a big demand for them outside of the British royal family since TV's Mr. French enthralled Americans back in the 1960s. But as Charles MacPherson — founder of Charles MacPherson Associates, a "butlering academy and placement agency" located in Toronto — told Bloomberg Businessweek, "The rich just want to live like rich people again." Apparently that means hiring butlers and other household staff.
The opportunity is not in being a butler (although the International Butler Academy says butlers can make $100,000 a year), but in training them and finding them homes. MacPherson reports "placement orders went through the roof" last September. One of the industry's trade groups, the Domestic Estate Managers Association, reports a recent resurgence as well.
Lest you think there's not enough of a potential market, the International Guild of Professional Butlers says there are a "few million" butlers and that there's been a recent surge in the number of folks signing on. Renowned butler Christopher Ely and the French Culinary Institute in New York City have joined forces to create the Estate Management Studies program, which includes curriculums, tutorials and coursework as a solution to the "we can't find good staff" complaint Ely says he's increasingly been hearing.
The new 'superberry'
Many entrepreneurs have made a fortune by touting the discovery of a new fountain of youth. A few years ago, the search for the source of eternal youth switched from Ponce de Leon's legendary water to fruit. Following the elevation of the common blueberry to "superfruit" status, more exotic berries like the coffee berry and the acai berry were said to be the secret cure to almost all that ails us.
Well, here to save the day, straight from the Tibetan Himalayas, is the sea buckthorn berry, said to be "abundantly rich" in omega-3, -6 and -9 fatty acids — and the far more rare omega-7 fatty acid, which apparently helps our bodies produce skin-rejuvenating collagen.
I'm not advising you to move to Tibet and grow the berry. The better opportunity is to incorporate the sea buckthorn berry into a line of products like skin care solutions or superdrinks and either manufacture or sell them. A few companies have taken that leap: Sibu Beauty sells skin care products and supplements, while a company in the United Kingdom just launched Pep, a sea buckthorn berry juice beverage.
The baker, the candlestick maker, and now, the butcher
In recent years, bakers and candle makers have achieved new levels of success. Now, apparently, it's the butcher's turn. As part of the buying-local food trend, neighborhood butcher shops are making a comeback. While visiting the local butcher is not likely to completely replace shopping for meat in grocery stores, the Food Channel pointed to a resurgence in butcher shop patronage as one of its top trends for 2011.
This trend has been riding under the radar (sort of) for a few years now. The New York Times reported about the rock stars of butcher shops two years ago, but I hear there was also a lot of excitement about butcher shops at the National Restaurant Association show held in May.
Belly up to the beer garden
Also in the category of "everything old is new again," a friend of mine in the beer industry told me that businesses like the 100-year-old Bohemian Hall & Beer Garden are enjoying a resurgence, with new ones popping up in large cities across the country.
Just this May, The New York Times reported that there are "no fewer than 54 beer gardens" in New York City, sprouting what they're calling "a beer garden jungle." Mario Batali recently made beer gardens gourmet, launching La Birreria in Manhattan earlier this summer. While the New York market may already be saturated, it suggests a trend that's incubating before it goes viral on a national level.