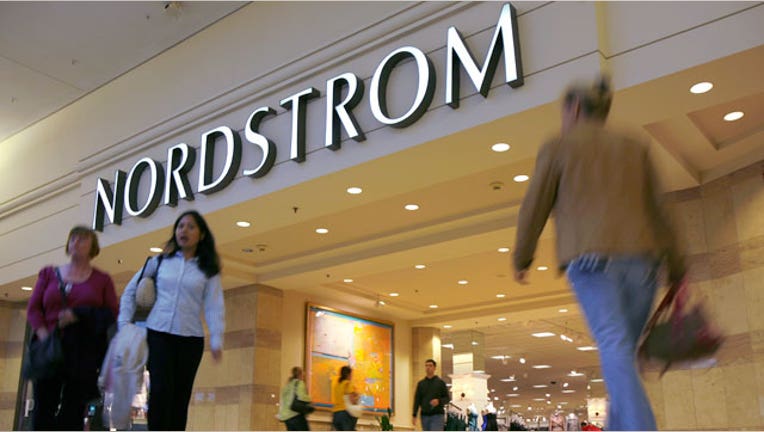 Nordstrom (NYSE:JWN) has been shopping around for startups in the past few years – and analysts say the purchases may help the department store stand out in a challenging retail environment.
The Seattle-based retailer will report its second-quarter earnings Thursday after the markets close, one day after Macy's, Inc. (NYSE:M) missed estimates with its own second-quarter report. Macy's also lowered its sales outlook for the year. Also on Wednesday, the Commerce Department released its latest retail sales reading, showing a flatline in July. July's reading was the weakest since January.
However, analysts say Nordstrom's aggressive investment and acquisition strategy may give the retailer a competitive edge, even though shoppers seem to be staying home.
"When you look at Q1 of 2014, Nordstrom was among five retailers in the 50 in terms of volume to grow their e-commerce sales faster than Amazon. They were up about 30%," said Maureen Mullen, head of L2 Research.  In May, Nordstrom reported first-quarter revenue of $2.93 billion, beating estimates of $2.87 billion, driven in part by strong online sales.
Mullen said its e-commerce strength is thanks to a strategy heavy on acquiring and investing in technology. In 2011, Nordstrom acquired flash-sale startup HauteLook for $180 million in stock. Late last month, the retailer purchased men's personal shopping startup Trunk Club in a deal reported to be worth up to $350 million.
Nordstrom has also made investments in a number of other fashion startups, including men's e-commerce brand Bonobos and direct-to-consumer shoe company Sole Society. Recently, Nordstrom expanded its partnership with fashion-jewelry startup BaubleBar, which is now sold in all 117 stores.
"The investments help unite e-commerce and bring transparency to inventory across channels. A lot of organizations, particularly in retail, are just starting to make those investments now," said Mullen. "They're accelerating the pace of innovation by making new acquisitions."
Retail analyst Hitha Prabhakar says that while Nordstrom's acquisitions strategy will hurt the bottom line in the short term, it indicates a savvy long-term play.
"They're two steps ahead in terms of where their customer is going. They know their customer is going to be spending a certain amount of money online and on mobile … and in three, five or seven years, that's where shopping is going to go," said Prabhakar.
Kantar Retail Chief Knowledge Officer Bryan Gildenberg added that Nordstrom is also making smart choices in the types of startups it acquires, noting in particular the Trunk Club purchase.
"I think it's a recognition from Nordstrom that if they're going to play a role in shopper's lives, the best way is not to try to match every online site on price – it's to create the Nordstrom experience online through a well-curated and thoughtful assortment," said Gildenberg.
While other retailers are making investments in existing technology (Macy's, Inc. CEO Terry Lundgren said yesterday that the retailer continues to focus on omnichannel innovation), Nordstrom is notable for acquiring startups in addition to building out internally. This strategy, says Mullen, may stem from Nordstrom's location in the tech hub of Seattle.
"They probably recognized the murkiness Amazon has created in retail well before other retail players, and because they are in Seattle, they are in a competitive landscape for talent," said Mullen. "That's why they are making these investments and acquiring these companies – I think it's really smart."