Is my Weird Claim Still Covered?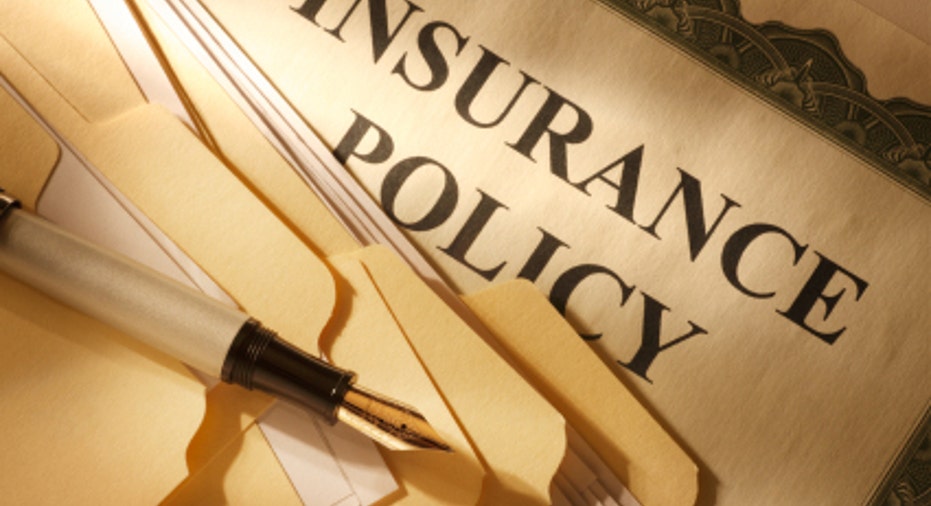 Question: I wasn't in a conventional vehicle vs. vehicle auto accident. Can I get my car insurance to fix my vehicle anyway if I make a claim?
Answer: We'd love to know exactly what you hit, but yes, you might be able to use your car insurance to repair your vehicle.  It will depend upon how the damage to your car was sustained, and what coverages you had as part of your auto policy at the time of the loss.
To make a claim to repair your damaged vehicle, you need to have physical damage coverages of collision and comprehensive as part of your car insurance policy.   Having only state-required liability insurance leaves you unable to make a claim since those don't protect your car in any way.
If you had collision and comprehensive insurance at the time of the damage, then it's a matter of determining if how your vehicle was damaged falls under the perils covered by your policy. You should also look to see if your policy has any specific exclusions to coverage, such as racing or off-roading in your vehicle.
Here are a few scenarios that some may not label as a conventional auto accidents and the type of coverage you would place your claim under.  These aren't exactly weird, but the may offer a guideline for you to pursue.
Your parked car was damaged due to a hit-and-run.  Since another car collided with your vehicle, the claim would be placed under your collision coverage.  Make sure to make a police report, too, since your insurer may want it.
Your car was run into by a deer.  You would make a claim under your comprehensive coverage.  Wildlife that strikes your vehicle is covered under this "other-than-collision" coverage.  (See "You hit a deer -- will insurance cover it?")
You hit a mailbox, pole, fence, or other object.  You may not consider this type of incident to be an accident if police weren't called, but unintentional acts like this are still considered accidents by car insurance providers.  Damage from such an incident would be covered under your collision coverage since your vehicle collided with a stationary object.
You ran off the road, hit a pothole or curb, or damaged your vehicle on road debris.  Maybe you didn't even realize until later that damage was done, but these perils are typically still covered by car insurance under your collision coverage.   Insurers view it as you colliding with the pothole, debris, curb, etc.
An "act of nature" caused your car to be damaged.  If a hail, wind, fire or floodwaters caused damage to your vehicle, then it should be covered under your comprehensive coverage.  This is also true if a tree or tree branch fell on your car and damaged it.  Instead, if you crashed into a tree, that would be a collision claim.  (See "Acts of God and your car insurance")
Don't let a little claim raise your rates
With each of these scenarios, your related deductible will be due if you make a claim.  If the repair costs for your car are less than your deductible amount, then there is no need to make a claim since your car insurance benefits only kick in after you've paid the deductible.
If the repair cost is only a bit more than your deductible, I'd still suggest paying out-of-pocket for the repairs if you can afford it.  Making claims can affect your future car insurance rates, so save it for the big things if you can and pay for the small things on your own.
It can be confusing to determine what coverage is needed for what type of accident or incident, so try out our Crash-o-matic tool. It lets you click on six common accident scenarios to find out what type of insurance coverage is needed to pay for the damage.
If the damage to your vehicle doesn't fall under any of the above scenarios, then you should read through your policy and speak to your agent to make certain the repair your vehicle needs is covered by your policy's coverages.
Mechanical issues also aren't covered. For instance, if your transmission or engine stopped working and it's unrelated to an auto accident, then this would be purely a mechanical issue and not covered by your car insurance policy.  If you have mechanical breakdown insurance or a warranty on the car, then it may cover your car's issue.
Mechanical problems that your car suffers from would only be covered by your car insurance policy if the cause of the issue were due to an auto accident or other covered peril.  (See "Does full coverage cover your transmission?")
The original article can be found at CarInsurance.com:My claim is weird. Am I still covered?