Is Mom Worth More Than Your Sweetheart? Americans Say Yes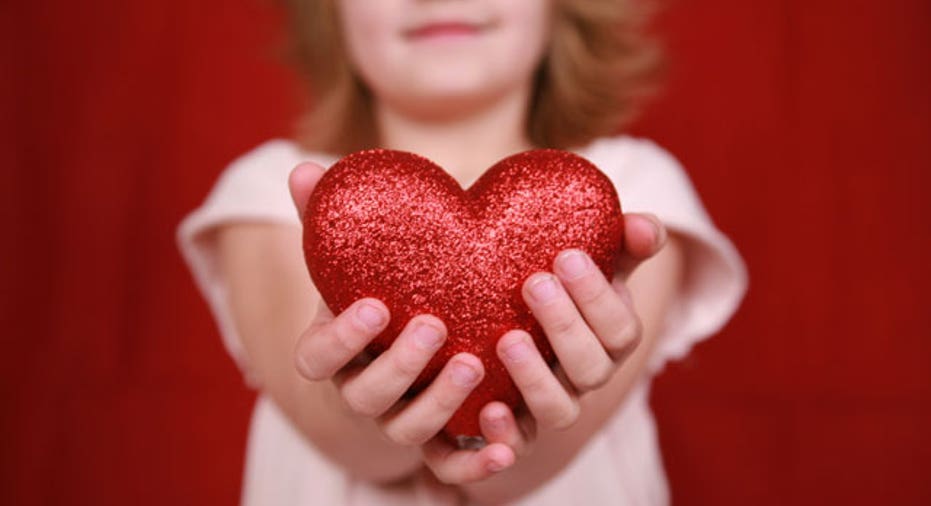 This year, consumers are planning to spend more cash on Mom for her May holiday than they did for their significant other on Valentine's Day, according to a recent study.
Citibank's recent survey on consumer sentiment and Mother's Day spending found that Americans plan to spend more on Mother's Day, on average $122, than they did on Valentine's Day ($68) or will on Father's Day ($88). Also, sons plan to spend more on their mothers this year than daughters, with an average of $146 compared to $100.
The telephone survey was conducted by Hat Research Associates, surveying 2,010 adults across the country.
Jonathan Clements, director of Financial Education for Citi Personal Wealth Management, said the spending shift is due in part to the financial crisis over the past several years. Consumers are re-evaluating their purchases, and spending more on things that echo morals and values.
"We know that as a result of the financial crisis, people returned to traditional values," Clements said. "People started to second guess the purchases like cars, homes and vacations. People are saying that family is very important to them."
The survey also found that mothers were better at saving, scoring a bargain and managing the family's budget. Fifty percent said their mother was better at getting a bargain, while 20% said their father was. Moms also managed the family budget, according to respondents, with 45% reporting their mother was better at budget management and 21% saying their father was. Also, 37% said their mother was better at being frugal, while 21% said their father was the frugal one.
"A lot of research tells us that women play the role of family CFO," Clements said. "They pay the bills; they will be the economic example for their children."
Although society relies so heavily on technology, only 3% of respondents said they plan to e-mail mom to wish her a Happy Mother's Day. One in four Americans plan to visit their mother, and 24% said they plan to bring or send a gift. One in five said they will call home and send a card in honor of the holiday.
Julia Scott, CEO and blogger of BargainBabe.com, said there are plenty of ideas out there for the frugal shopper on Mother's Day. Here are three of Scott's favorite gifts for those on a budget:
No. 1: Flowers. This is a gift that moms all over the country can appreciate, and thanks to daily deal sites like Groupon and Living Social, they are being sold at affordable prices.
Groupon currently has a national deal where buyers pay $20 for $40 worth of flowers, and get $10 toward delivery charges. Another way to save on flowers is by calling up a local florist close to your mother's home, and having an arrangement sent to her from there.
"This can cost about 30% less, but you have to put a little more trust in them than you would with a national florist like FTD," Scott said.
No 2: Frame it.  This year, couple old and new memories by framing an older picture of you and your mom side-by-side with a more recent photo.
"This is a really sweet way to tap into the sentimental memories of you and your mom," Scott said.
No. 3: Help her reach a goal. Whether it's getting more exercise, learning a new recipe or expanding her vocabulary, Scott said a great gift for mom this year is helping her accomplish a new goal.
"Do the thing that she wants to accomplish with her," she said. "It's all about spending time with your mom. Or, if you're in different cities, talk to her while she walks every day—it's all on you to follow through. It's a great way to give your mom a gift she will remember."