Is Marijuana Chewing Gum The Next Big Thing?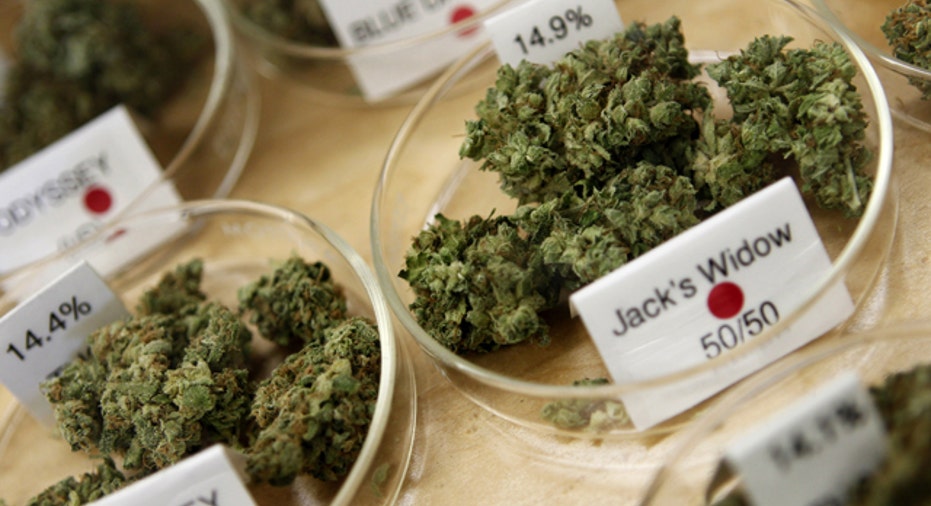 As more states legalize marijuana, a growing number of companies are looking to capitalize on the trend.
AXIM Biotech (OTC:AXIM), a world leader in hemp cannabinoid research and development, is one of those companies. It recently received patent approval for the use of all cannabinoids – chemical compounds found in marijuana plants – in its controlled-release chewing gum.
Cannabinoids are the natural chemical's found in marijuana plants that are used medicinally to treat the symptoms associated with a wide-variety of disorders and diseases, according to the National Institute on Drug Abuse.  The marijuana plant contains more than 100 cannabinoids but the most popular and useful to medicine are one cannabidiol (CBD) and Tetrahydrocannabinol (THC), the substance primarily responsible for psychoactive effects.
AXIM's new patent allows the company to "provide good delivery for all cannabinoids," natural and synthetic, including THC, but without a psychoactive effect, AXIM CEO Dr. George Anastassov told FOXBusiness.com.
But before people in states with legalized marijuana rush out to the supermarket – Anastassov said the chewing gum is only approved for the pharmaceutical market. In other words, you'll need doctor's orders to obtain it.
AXIM is no stranger to the medical marijuana chewing gum market. The company gained notoriety after releasing its first product, CanChew, in all 50 states. The product uses pharmaceutical-grade, pure CBD extracted from industrial hemp oil, which gets absorbed through the mouth mucosa. Also in the company's portfolio CanChew Plus, which contains natural botanical hemp oil from the plant. It has been used in clinical trials to treat Irritable Bowel Syndrome (IBS).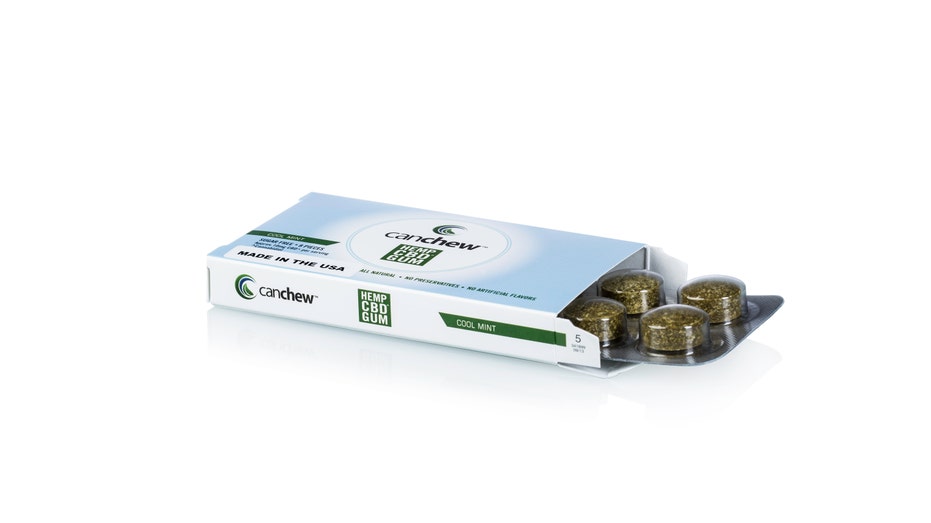 AXIM's newest product, MedChew RX, contains both CBD and THC, and is undergoing clinical trials. MedChew RX is expected to be used to treat pain and muscle spasms in Multiple Sclerosis patients. The product is expected to complete Phase III of clinical trials by the third or fourth quarter of 2017. Afterwards, it will be submitted to the Food and Drug Administration and European Medicines Agency for approval.
Anastassov anticipates MedChew RX to be fully registered by 2018.
"Not every chewing gum with THC is made the same," Anastassov said. "There are many other products on the market, but none are pure grade without any other contaminates."
Anastassov said his products achieve that by using the company's own extraction method for high purity THC.  The process also makes the product approximately 20% cheaper than the current CanChew which retails at $56 per pack of 33 sticks of gum.
Though marijuana is still illegal under federal law, the 2016 presidential election was the first time major party candidates declared support for legal use for adults. In November, eight states including California, Massachusetts and Nevada, passed legalization measures. The cannabis industry is expected to grow to a $20.6 billion market by 2020, according to ArcView Market Research.
"Legal cannabis sales are soaring as the massive underground market becomes taxed and regulated in more states," ArchView CEO Troy Dayton told FOXBusiness.com.
Even so, Dayton said legal victories on Election Day won't really impact sales for a year or so, noting that it would take time for states to draft and implement regulations.
"You will not find another multi-billion dollar industry growing faster [than] the cannabis industry. It's a $7.9 billion market growing to a $21.3 billion market by 2020," Dayton said.