Is College Worth the Cost?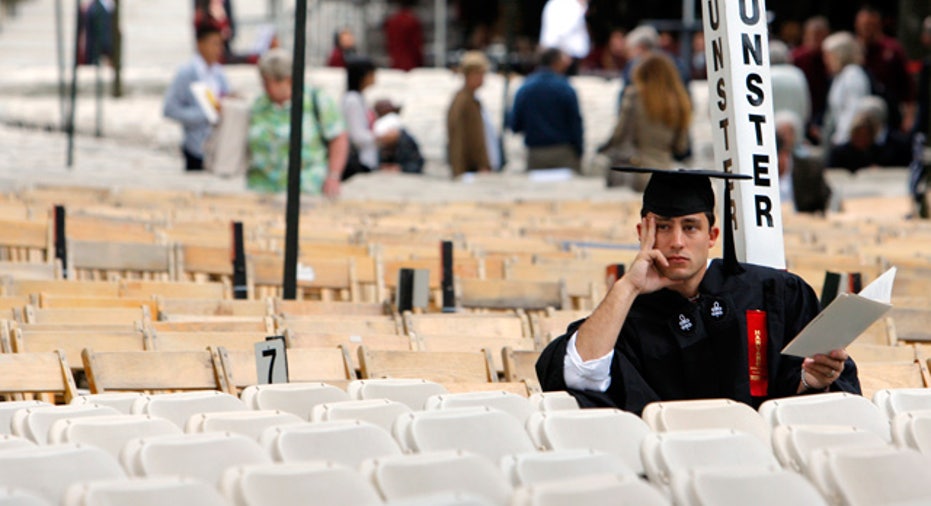 Today's parents are paying substantially higher out-of-pocket costs for higher education than their parents did 30 years ago. And the public has noticed. Three out of four Americans say college is unaffordable for most people, according to the widely publicized survey Pew Research Center survey "Is college worth it?"
A four-year degree is becoming increasingly difficult to attain due to several factors:
--College costs are rising at nearly three times the rate of inflation, according to FinAid.org.
--More than 1 in 10 students graduate with more than $40,000 in undergraduate student debt, according to the Project on Student Debt.
--Fewer entry-level jobs are available for students once they do graduate.
While scholars debate whether mounting student loan debt approaches the magnitude of the mortgage crisis, the students themselves are just looking for a financial break. Here's how to determine if college is worth it for you.
Who's drowning?
Certain cohorts of students are more likely to get in over their heads than others, says Sandy Baum, a consultant for the College Board and senior fellow at the George Washington University School of Education.
"Students enrolled in for-profit institutions, almost all of them borrow and they borrow more than similar students enrolled in other institutions," she says.
According to the Department of Education, students attending for-profit private institutions are nearly twice as likely to default on student loans as those attending public institutions. Baum adds that students who don't graduate from college are also more likely to default. Among students who default on student loans, nearly 75% dropped out before graduation, according to FinAid.org.
Among undergrads, first-generation college students, low-income students and adult students working full time are less likely to graduate and more likely to have problems paying off student loans than their peers, says Alisa Cunningham, vice president of research and programs for the Institute for Higher Education Policy in Washington, D.C.
"Graduate students, too," she says. "It's kind of amazing how much (private loan debt) they're taking on."
Unfortunately, financial aid isn't keeping up. According to Education Trust, an education research nonprofit in Washington, D.C., government aid is losing its buying power. The Pell Grant -- the federal government's largest grant program -- covered 77% of college costs in 1979. Today it only covers 34%, forcing more families to rely on loans.
Why Borrowing Is a Problem
Unlike credit card or mortgage debt, student loans usually can't be dismissed in bankruptcy. This means taking on high college expenses could be a lifelong problem. Should your loans go into default, lenders have the right to garnish your wages, take your federal and state tax refunds, lower your credit rating, tack collection costs onto the amount you'll have to pay back and sue you for the remainder of the loan, according to the Department of Education.
The grave consequences of student loan default illustrate exactly why it's so important for students, especially those in high-risk default groups, to carefully evaluate what kind of student loans they're taking on, says Haley Chitty, director of communications for the National Association of Student Financial Aid Administrators in Washington, D.C.
While federal student loans come with borrower protections, including loan forgiveness and income-based repayment options that lower or eliminate borrowers' monthly payments, private loans don't have these protections. If borrowers get in over their heads, it may be impossible to reduce payments on a private student loan.
Chitty adds that students should also consider how much debt they can reasonably handle.
Calculating a Reasonable Debt
"(Students) really have to look at what they can expect to make coming out of college," Chitty says. "If you figure out what your monthly (loan) payments will be and estimate what you can expect to make, that's a good place to start."
When choosing a school, Cunningham recommends that students brainstorm a few career options that interest them and research starting salaries. If the future monthly payments on their student loan are substantially higher than 8 percent of their future monthly salary, students should think carefully about whether they're taking on too much debt.
Students also need to consider a school's graduation rate as part of the larger financial picture, says Pamela Fowler, executive director of the University of Michigan's Office of Financial Aid.
"You should be able to get out in four years or less," Fowler says. "The longer you're in, the more you borrow."
The good news is that if students stick to Stafford loans and take out the maximum $31,000 that dependent undergrads are entitled to, they will be in a good position to pay their loans back after graduation, says Baum. The reason: Student loan debt is an investment, one that still has substantial payoff for students who finish college.
The controversial Pew Research Center survey, cited earlier, reaches a similar conclusion: 86 percent of college graduates say their college education has been a good personal investment.
"There are certainly individuals for whom the money they spent on college turned out not to be worth it," says Baum. "But for most individuals, it turns out to be the best investment they could possibly make."