Is Black Friday Turning into Black November?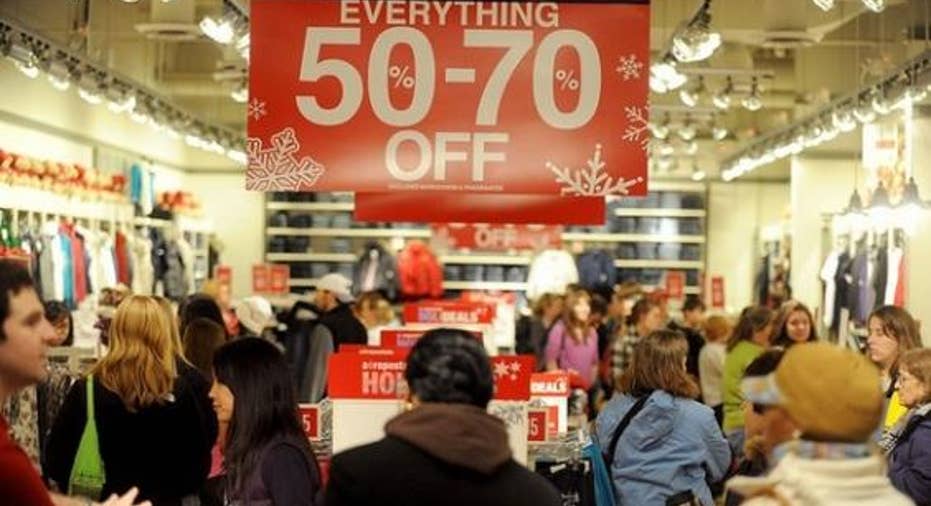 Don't miss our "User's Guide to Shopping" special starting 6pmET tonight on The Willis Report. Does it feel like holiday shopping sales are starting earlier and earlier? You're not wrong. Faced with a short holiday shopping season and forecasts of lower spending, retailers are expected to be more aggressive than ever in rolling out early sales before Thanksgiving. According to the National Retail Federation, we'll spend $738 on average for gifts, that's 2 percent less than last year. But the retail industry's pain is going to be your gain. Retail experts say to watch for big discounting as retailers try to lock in sales early.
So what should you put on your shopping list if you are headed to the mall the day after Thanksgiving? Black Friday is typically the only day of the year Apple discounts its products. If they don't offer discounts, check out retailers like Best Buy to see if they are offering any price breaks or discounts for people who buy multiple Apple products at one time.
Other categories which are typically discounted this time of year: non brand-name televisions, cookware and household appliances and clothing (but not coats or other winter apparel). Better label cookware seldom gets discounted and so it's a good opportunity to get a low price for you or a loved one.
What should you leave off your shopping list? According to the folks at dealnews.com, there are three things you will want to avoid buying on Black Friday. First off, toys are typically better bought closer to Christmas. No doubt you might get some kind of discount on Black Friday, but ask yourself how you will feel if you buy now and see a lower price later. Likewise, stay away from the brand-name high definition televisions.  Other sets are typically discounted at this time of the year, but not the brand name ones. You'll have to wait until after Christmas to get the best deals. And, finally, hands off the Christmas decorations (for now at least.) You're probably not shopping on Black Friday to snag decorations, but it's all too common to add them to your shopping basket. Hold off on the impulse buys and wait till closer to the holiday (or even after) to get that Musical Charlie Brown Christmas tree.
Cyber Monday is typically the biggest day for online discounts. Candice Cerro, a consumer savings expert, says the big theme this year will be online deals and sales, which could be bigger than Black Friday sales. So, in your search for the best price on any given gift go online first this year.