Is Ashley Madison Dead … and Is That a Bad Thing?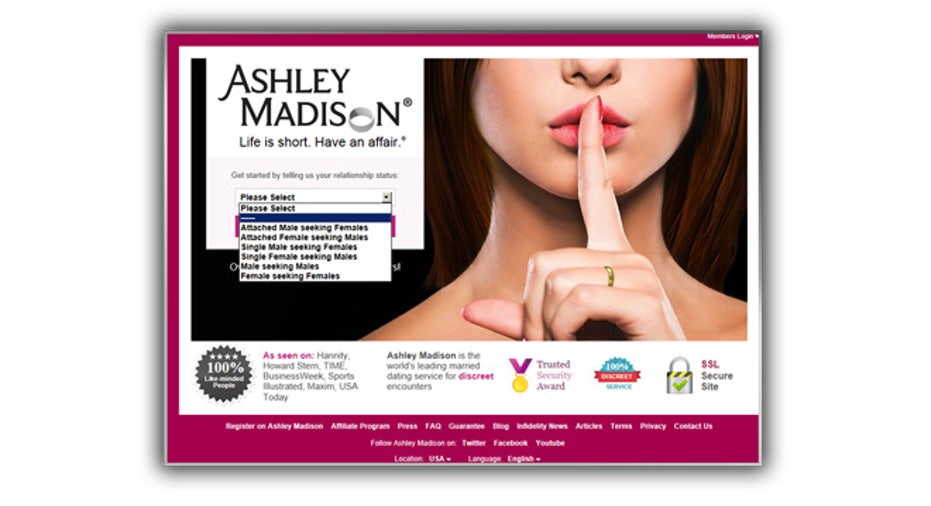 Boy, am I glad I never signed up for Ashley Madison, the extramarital dating website whose slogan is "Life is short. Have an affair." Upwards of 30 million users thought that was good advice … until the site was hacked and their personal data was released online.
Let the fallout begin.
Four federal lawsuits have already been filed, seeking more than $500 million for breach of contract, negligence, and violation of privacy laws, among other sordid allegations. Not to mention the famous names that will inevitably come to light. This is sure to be a bonanza for countless divorce lawyers.
Could this spell the end for this cherished cheating site, its Canadian parent – Avid Life Media – and the company's high profile and much-despised CEO Noel Biderman?
It just might. While the website's legal page of more than 10,000 words looks like it was written by Earl Warren, fighting litigation on multiple fronts can get pretty expensive. The company had sales of $115 million last year but I don't know what it's balance sheet looks like, so it's not clear if it can weather the coming legal storm.
Besides, you've got to wonder how many users will stick around now that the service's veil of secrecy has been breached. Avid Life Media – which also owns Cougarlife.com and EstablishedMen.com – has already tried to go public in Canada but investors weren't interested. It's reportedly looking to try again, this time in London, but that's looking like even more of a long shot now.
Maybe that's just as well. I mean, what this company does is reprehensible, right? Its website boldly proclaims that it's "the most recognized name in infidelity," "the most reputable extramarital affair company," and "the most successful website for cheating partners." No pretense of propriety there, that's for sure.
Never mind that Biderman is married with two kids, or that the self-proclaimed "King of Infidelity" says he doesn't cheat and that he'd be devastated to learn that his wife had an affair. Try to wrap your head around that hypocrisy.
Maybe he was implying that, since the site's secrets are – or were at the time – thought to be airtight, spouses wouldn't find out so, no harm no foul.
Maybe he really believes that, if a tree falls in the forest and nobody is there to hear it, it doesn't really make a sound. Whatever helps him sleep at night, I guess. Wonder how he's sleeping now that 30 million spouses might end up hearing the sound of their marriages falling apart?
On the other hand, Biderman – who has appeared on every high-profile show from Dr. Phil and Larry King to The View and Good Morning America – has an interesting defense. He doesn't actually force anyone to cheat any more than a divorce lawyer causes couples to split up.
He actually sees his service as altruistic. He says people aren't cut out for monogamy and they're going to cheat whether he helps them do it or not. And since Ashley Madison is (or was) built for anonymity, nobody finds out so it's all well and good. He's nothing but a middleman. A matchmaker between consenting adults, 50-50.
Well, that's not entirely accurate. Here's where the story gets interesting. Just over five years ago I actually did sign up on the site. Wait, what? Did he just say that? Yes I did. And while I'd love to drag out the drama, the truth is I was working on a story and wanted to get a feeling for the whole Ashley Madison experience.
And what I found is that the site simulated winks (an online version of the real thing) and messages to men that weren't from real women. The funny thing is, that was all spelled out in the site's terms and conditions, which I'm sure nobody bothered to read.
My guess at the time was that the service was mostly a dude-fest, so this kept the guys around … and spending credits (translation: money) responding to all the not-so-real winks and messages. I have no idea if that's true or not, but I've also seen hundreds of negative reviews that indicated as much, so it's certainly not a far-fetched conclusion to draw.
That language is now gone from the site, but it's actually been replaced by something even stronger. Today, the site in no way warrants the authenticity of any of its profiles or whether it's used for legitimate cheating purposes or just for entertainment or fantasy fixes.
When I first researched the site, I posed a question: Is Ashley Madison brilliant business, morally bankrupt or a scam? At the time I was inclined to say "all of the above." Today, I'll add one more conclusion. For a business that depends on secrecy, maintaining confidentiality should have been a core competency. It apparently wasn't. And that doesn't bode well for its prospects, going forward.