Is Apple's iMessage the Start of Something Bigger?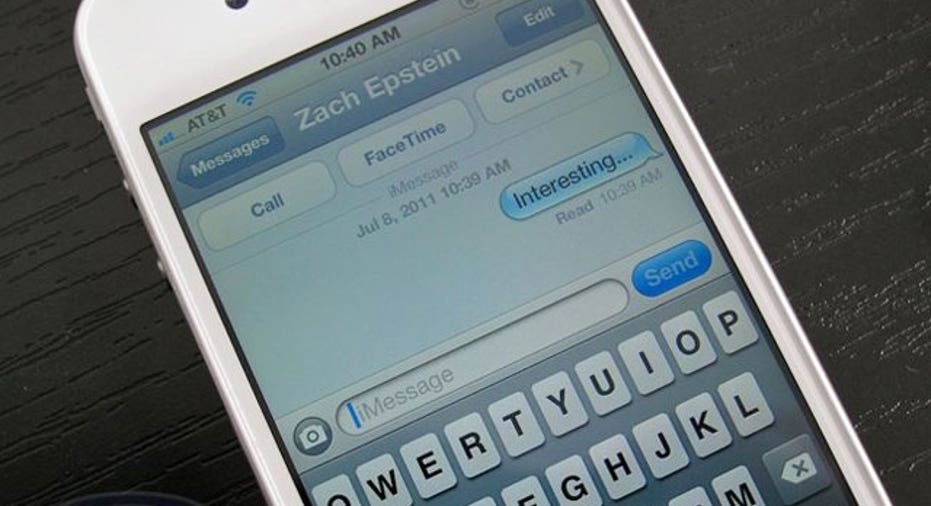 One of the most important features Apple announced at WWDC 2011 was iMessage. Its not only a direct competitor to Research In Motions extremely popular BlackBerry Messenger service, but could serve as the start of a much larger social initiative.
Looking at the big picture, iMessage isnt just a text / photo / video messaging service that will work with all iOS devices including the iPod touch, iPhone, and iPad, but it could also be the backbone for Apple to launch its own IM network that combines the companys different strengths.
Keep up with the latest technology news on the FOX Business Technology Facebook page.
Right now, Apple has several ways to communicate on iOS and its OS X platform: iChat, FaceTime and iMessage. Why arent these services all tied together? Down the road, I think they will be. Imagine being able to add an iMessage account to iChat so youre able to communicate not only from your iOS device with over 200 million users, but also from your desktop as well.
Now your messages and conversations follow you from your iPhone to your iPad, and then to your iMac or MacBook Air as well. Why wouldnt FaceTime be built into iChat too? The same way video calling now works on Apple devices could serve as the foundation for FaceTime calling to iMessage friends right through iChat.
Instead of relying on another IM network like AOL Instant Messanger, Apple is creating its own service on its own terms. The company has a chance to not only knock RIM down in the process, but also to finally switch hundreds of millions of users away from services like AIM to something much better and more comprehensive.
This content was originally published on BGR.com
More news from BGR: - LG cuts full-year smartphone sales forecast by 20% - Apple Store planning overnight shift on July 13th, refreshed MacBook Air, Lion release possible - Amazon could ship 1-1.2 million tablets during third quarter, report says